12(or more) Days of Christmas -- AAC Style
There is something fabulous about the holiday season.  The lights, the foods, the music, the parties...the people.  Most important of all are the people.
That's why communication (and AAC) is so vital.
Augmentative communication makes it possible for people to be heard, even when they cannot speak aloud on their own.  Human interactions are at the heart of festivities and celebrations and communication makes those connections stronger.

That's why, this December, we decided to share some important AAC tidbits – which you can hum to the tune of 'The 12 Days of Christmas' – that will help everyone connected to an AAC communicator stay on the communication 'nice' list all year.
These ideas are perfect for families, school groups, technology teams, and anyone else whose life is touched by AAC.  

You'll see a fun, new communication reminder on our social media channels every day this month.  Think of it as a chance to stretch your AAC muscles through some simple, proven ideas – and the rhymes just might make you smile too.  

How can you get involved?  Find us on Facebook, Twitter, and Instagram – we'd love to have you as followers.  
Then jump in and join the fun.  Share these images when they come up in your feed or skip ahead and pick out your favorites – you can find the full group of AAC holiday graphics here.  Do what you can to support communicators and spread the word about AAC.
---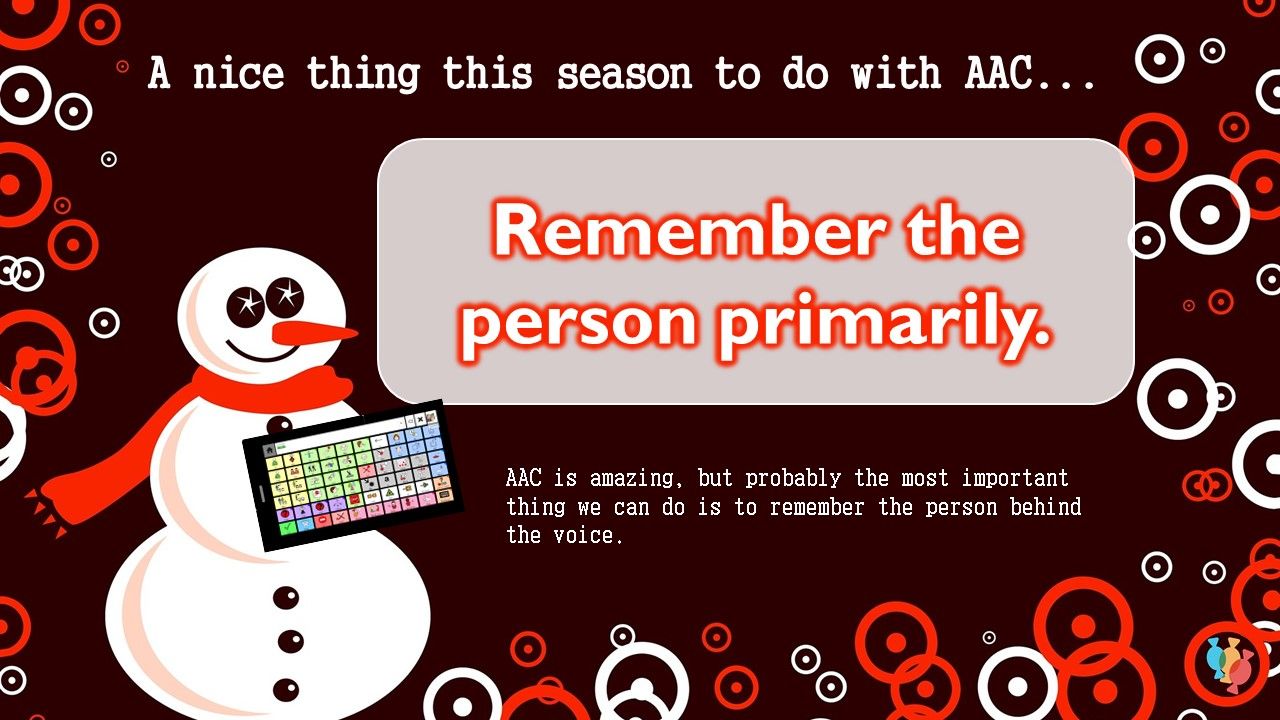 ---
However you choose to celebrate, we hope you'll keep those human connections at the heart of things this month – and remember the real power of AAC comes from the people who use it.
We wish you the very merriest of holidays and the very happiest communication all season long.