3 Years of Awesome AAC (and counting)
Today is our birthday!
As of today, CoughDrop has officially been giving voice to people around the globe for three full years!
And we are looking forward to MANY more years to come.
To celebrate our birthday (which also happens to fall into AAC Awareness Month) we thought we'd give AAC communicators a gift.
We're offering a hefty discount on the CoughDrop program.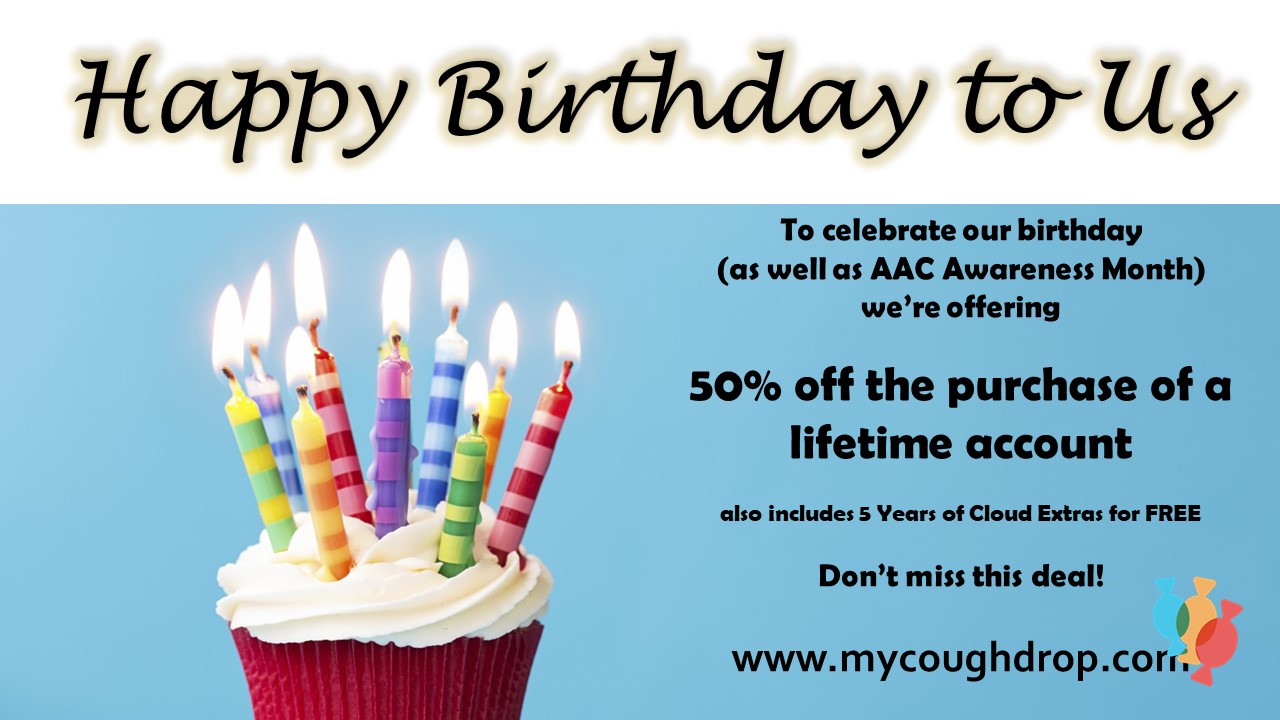 But this isn't just a one day deal. We're extending the savings for a FULL WEEK!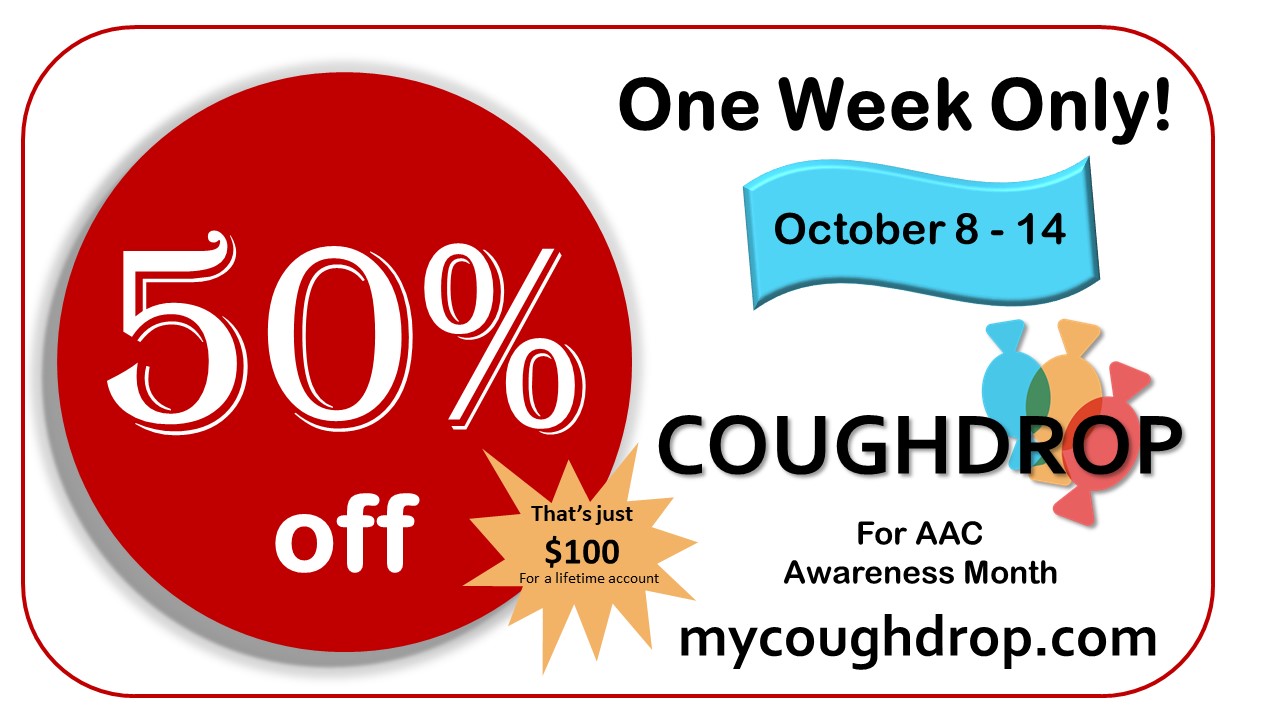 Sign up on our website, then load the app on almost any device.
(Learn a bit more about CoughDrop's Cloud Extras here)
Hope you enjoy our birthday as much as we enjoy bringing a voice to communicators everywhere.
(We'll save you a slice of digital cake!)