For many people, December means the start of the holiday season.  Suddenly the world is filled with lights, decorations, music, food, and fun that may not have been there before.
One of the most beautiful parts about holidays is that they give us something to talk about – something we can use to connect with the people around us and really get a conversation going.
Whether you speak vocally, use AAC, or communicate in another way, having a reason to talk about something new and exciting can bring a whole new depth to communication opportunities.
To keep the conversation going this season, CoughDrop has created an AAC Advent Calendar stuffed full of simple activities and lessons to keep everyone talking.  Use your AAC device or a printed core vocabulary board to help you find and share the words to talk about all the fun of the holiday.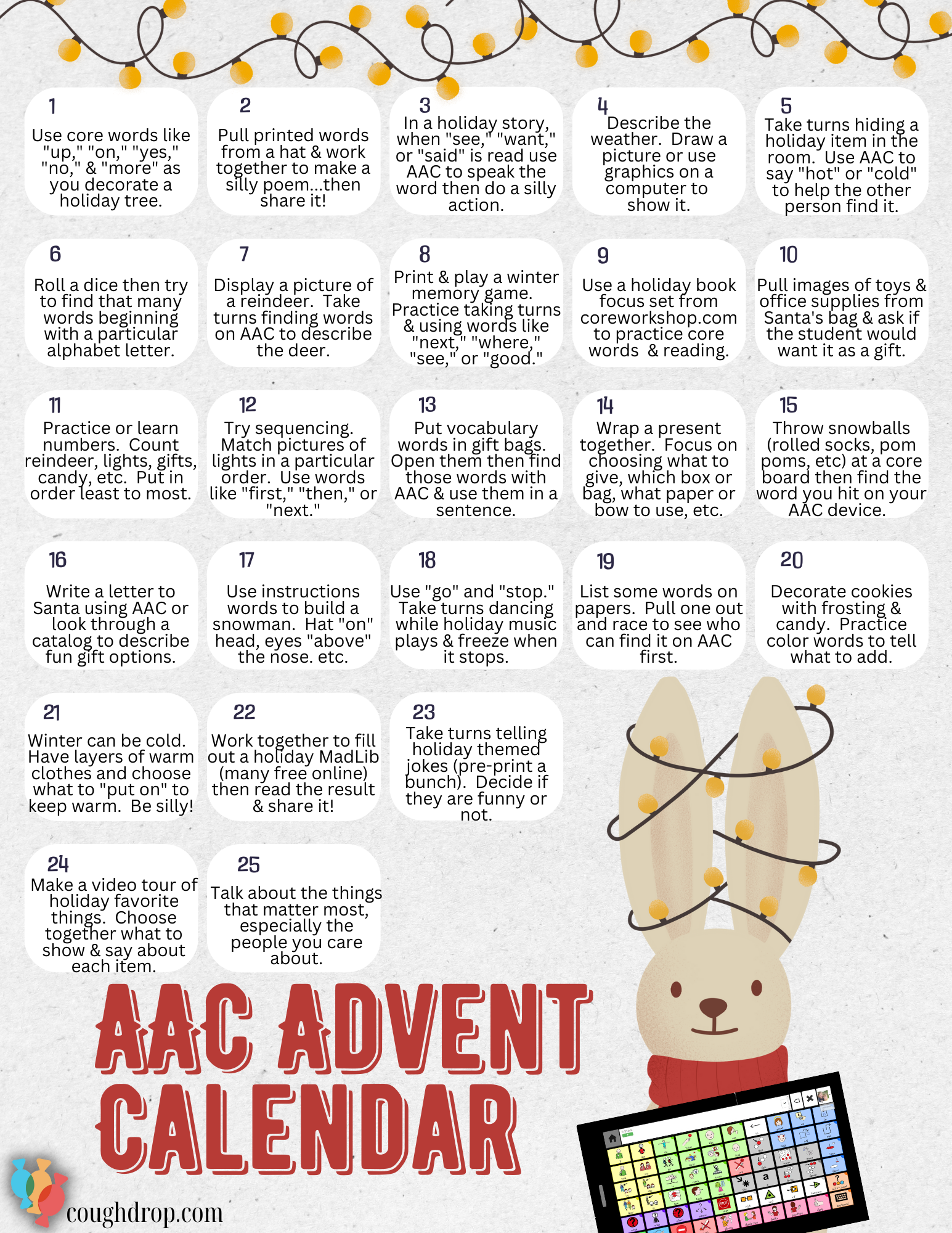 Use your preferred AAC device to complete the activities and invite your students to join.
If you don't have an AAC device, you can print a core vocabulary speech board (or board set) to encourage communication.
Find some FREE, printable options here:
Communication happens ALL the time, and holidays are no exception.  Capitalize on the fun of every seasonal snippet and turn it into a chance to build language.  

Print your own advent calendar, share one with a friend, and send one home with students – pair the fun of learning with the fun of celebrations for a perfect chance to grow!