AAC Awareness Month Discount
October is AAC Awareness Month and we are THRILLED we have the chance to celebrate the work done to help every person find their voice.
To celebrate this important communication opportunity, CoughDrop has decided to offer ONE FULL WEEK of a discounted price for a lifetime CoughDrop account.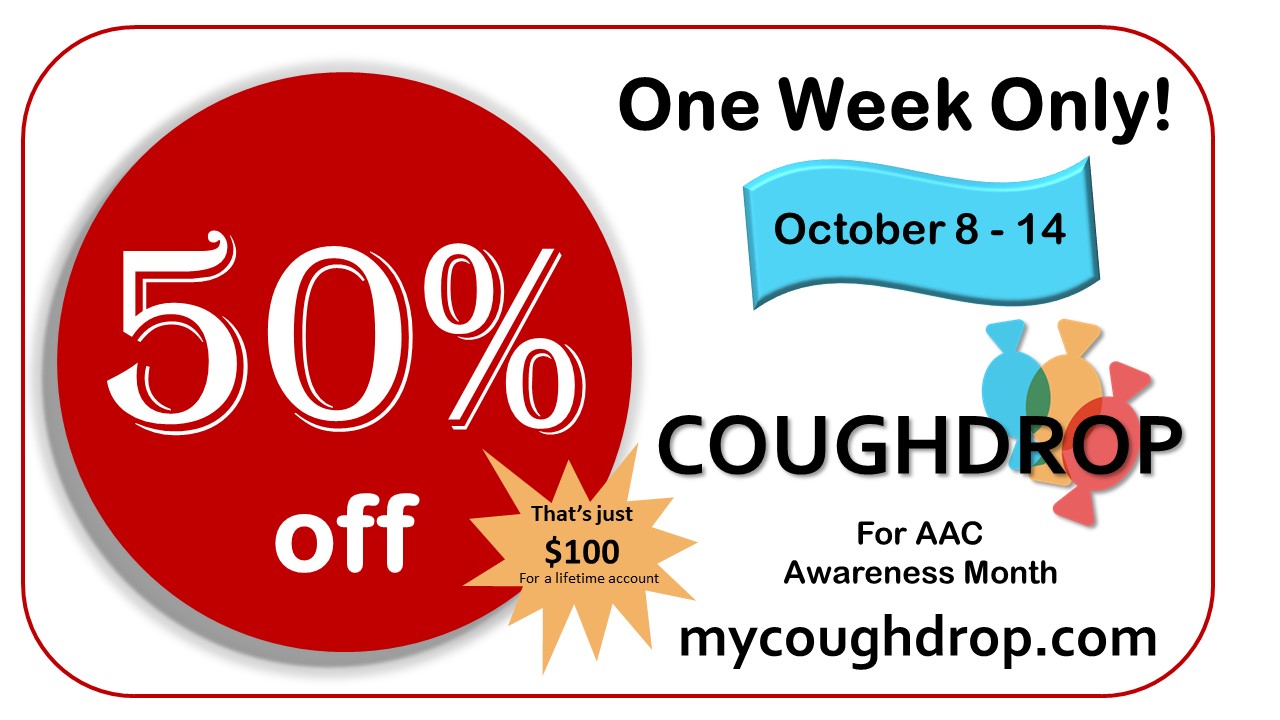 October 8-14 the CoughDrop app will be available for only $100 for a lifetime account. You still get AAC for any device (iPad, Android, Kindle, Chromebook, laptop, smartphone, and more) and 5 years for cloud extras included.
While CoughDrop is an AAC app, our motivations go much deeper than simply wanting people to use our program.
We want people to be heard.
We want people to be able to build relationships. We want people to be able to tell jokes, express frustrations, say yes or no, make requests, share opinions. We want people to be able to say 'I love you.'
Get great AAC at a discounted rate, and help every voice be heard.