AAC in the Cloud 2022: Take the Next Step
We're so THRILLED to share information about this year's AAC in the Cloud conference we just can't hold it in!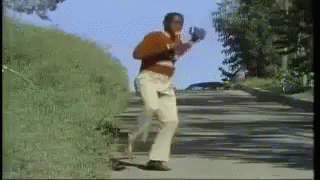 The theme for AAC in the Cloud 2022 is "Take the Next Step" because wherever you are on your communication journey, NOW is a great time to take a step forward.
This year, AAC in the Cloud celebrates six years of expanding communication and inclusion.  Coming together every summer to talk augmentative communication and share the latest research, experience, insights, and understanding helps all of us continue moving forward as an AAC community.
But, you don't have to wait until June to put on your talking shoes (?? is that a thing??).  You can prep to trek the trail with members of our AAC tribe TODAY!
Here are a few ways you can step forward right now to help take communication to the next level.
---
Are you an AAC users or supporter with insights that could help others take the next step?
Have you had the chance to learn from steps you've taken along your AAC journey?
We'd love to share your ideas and experience with others in the AAC community to help them make progress (and also enter you in a chance for an Amazon gift card). Share Steps for AAC Progress
Find all the latest details and information about AAC in the Cloud
View past sessions, or get answers to frequently asked questions -- step on over to our website at aacconference.com.
Follow AAC in the Cloud of Facebook to stay up on the latest news and information
Saunter over to Facebook and click the "follow" button to stay connected to all the excitement AAC in the Cloud on Facebook has to offer. https://www.facebook.com/AACintheCloud
Get YOUR ticket for AAC in the Cloud 2022
Register now to save your place at AAC in the Cloud 2022. Tap the button to add the date to your calendar so you're sure you don't miss it. Watch in your pajamas, from your couch, on the beach, while at work – join us from anywhere. Just come and prepare to take the next step.
https://www.eventbrite.com/e/aac-in-the-cloud-2022-take-the-next-step-tickets-265330339187