September means back to school for many teachers, therapists, and families. This time of year brings with it a unique partnership between home and classroom as we all work together to support the students in our charge.
Communication is a VITAL part of that equation. When a student struggles to communicate, that affects their learning opportunities and performance across the board. Yes, AAC (augmentative and alternative communication) is often a great solution, but sometimes it can be a struggle to know where to start or how to get going.
To make things a bit simpler, CoughDrop has created an AAC Quick Start Kit that can be used by parents, teachers, therapists or other supporters to help budding AAC teams have the information they need to be successful.
While every team is different, starting your education journey with a unified focus is a benefit to everyone. This kit is meant to help you do just that.
The quick start kit includes:
An implementation guide with 9 important steps for any AAC group

A printable sheet of basic vocabulary terms which relate to AAC so that everyone can speak the same language

"I will" statements for each team member to help them define their role

Websites and resources to make it easy to know where to begin

Games and modeling ideas to help get communication started in an engaging way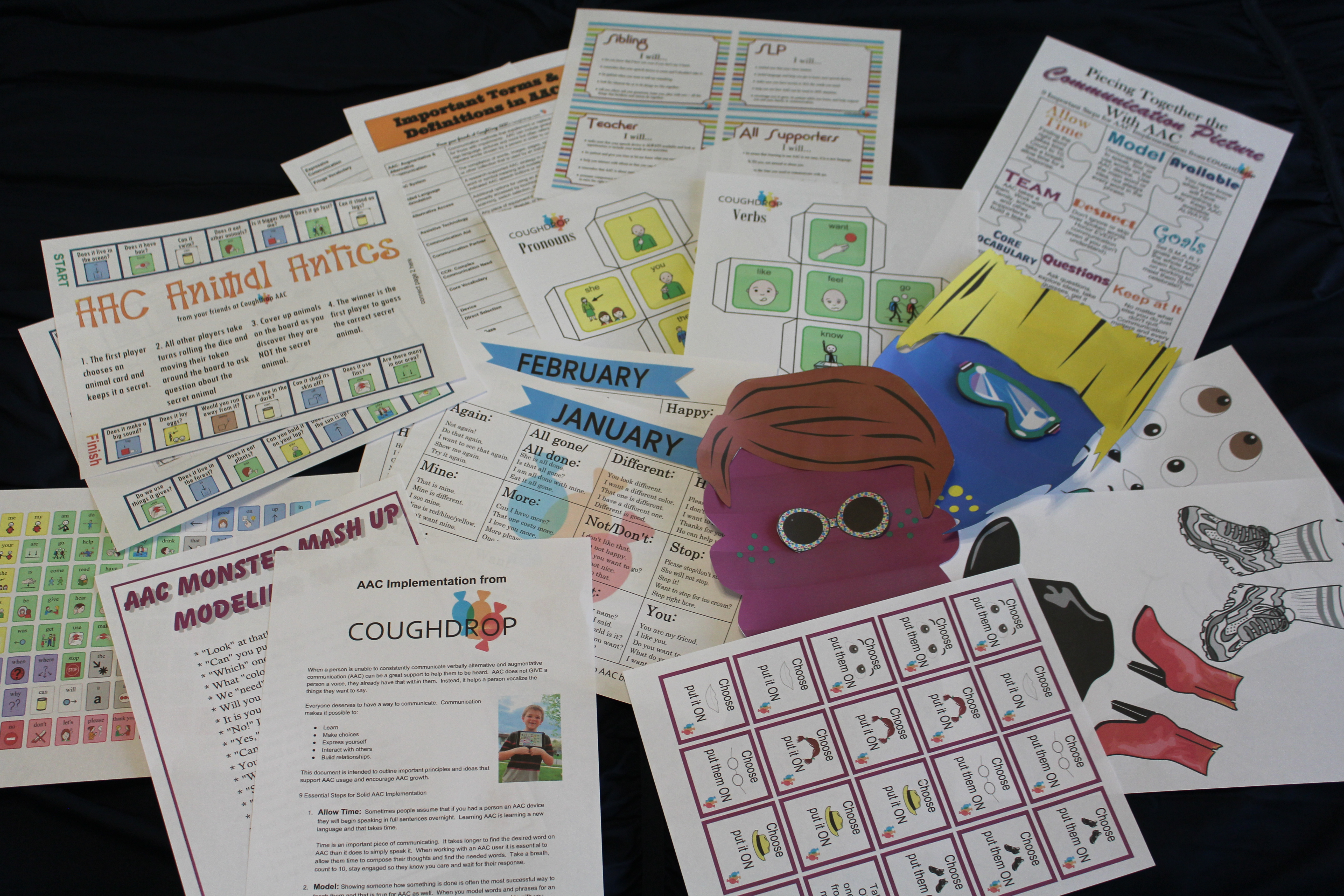 Get this FREE AAC Starter Kit now and share it with everyone connected to your communicator. Let this kit help you start down the road to communication success.