AAC & Core Words with the Changing Seasons
For many people, the world and the weather around them change as the seasons adjust.  In spring, summer, fall, or winter, there is often something new or different happening outside as the year moves forward.  Even as our weather, plants, and wardrobes change to match the current season, some things stay the same.
One of those things is our need for communication.
Whether it's cold, hot, or in between — everyone needs a way to communicate (and, obviously, we think AAC is a great way to support communication).
But when it comes to communication, the words we use most don't change too much even when the sky is cloudy or bright. The core words used in our messages stay fairly consistent no matter the weather.  
Core words, or core vocabulary, are the words at the heart (or core) of most messages people share (more about core words here).  This includes words like I, you, want, like, up, in, the, why, yes, and no.  These words come up often in communication and help build larger expressions and ideas.  
When the sun is shining or clouds are gathering, we can use core vocabulary to craft messages that fit what is happening in the world around us.  These words are versatile and flexible and that is why you often find them at the center of AAC learning and growth.
Here are a few examples of ways you might use core vocabulary as the seasons change.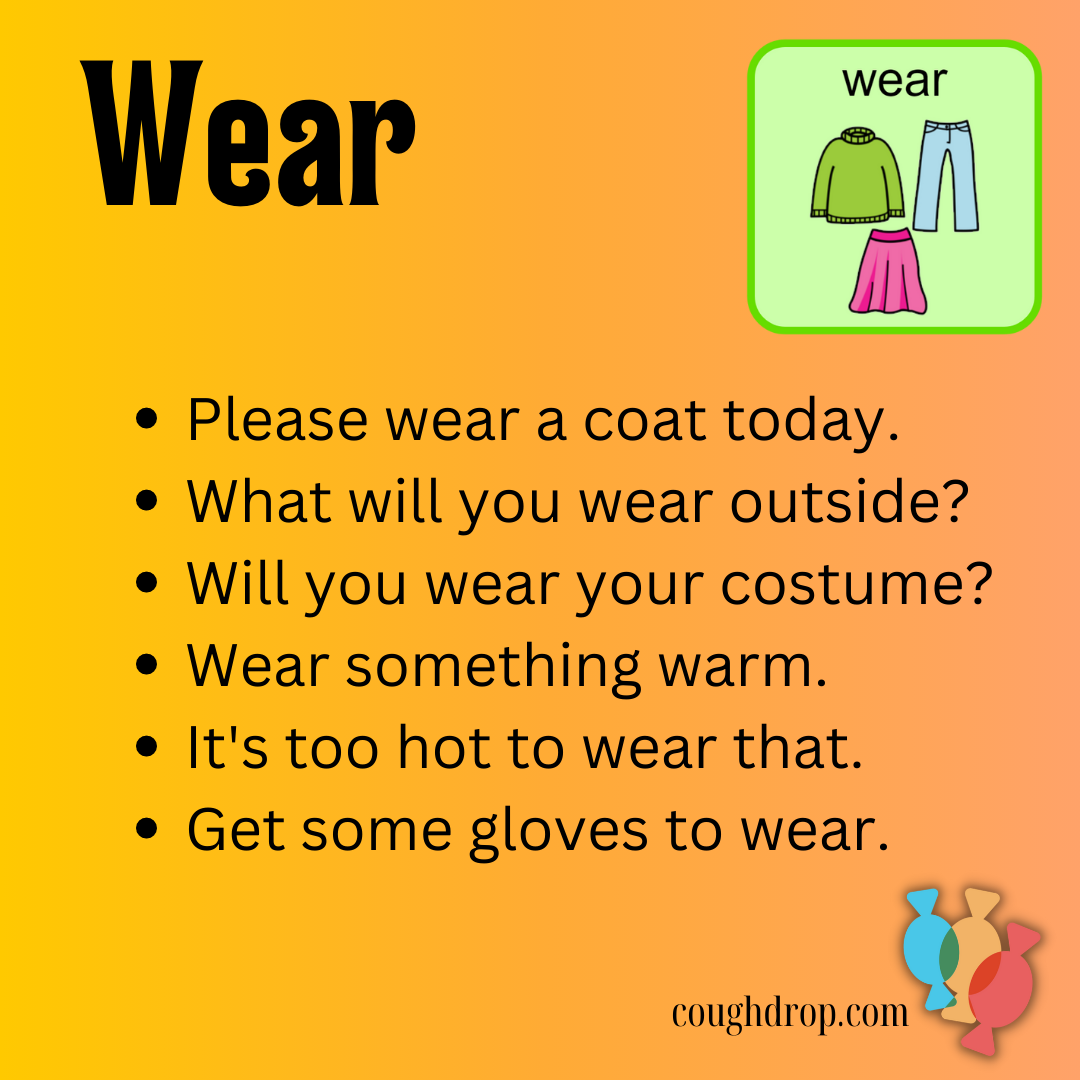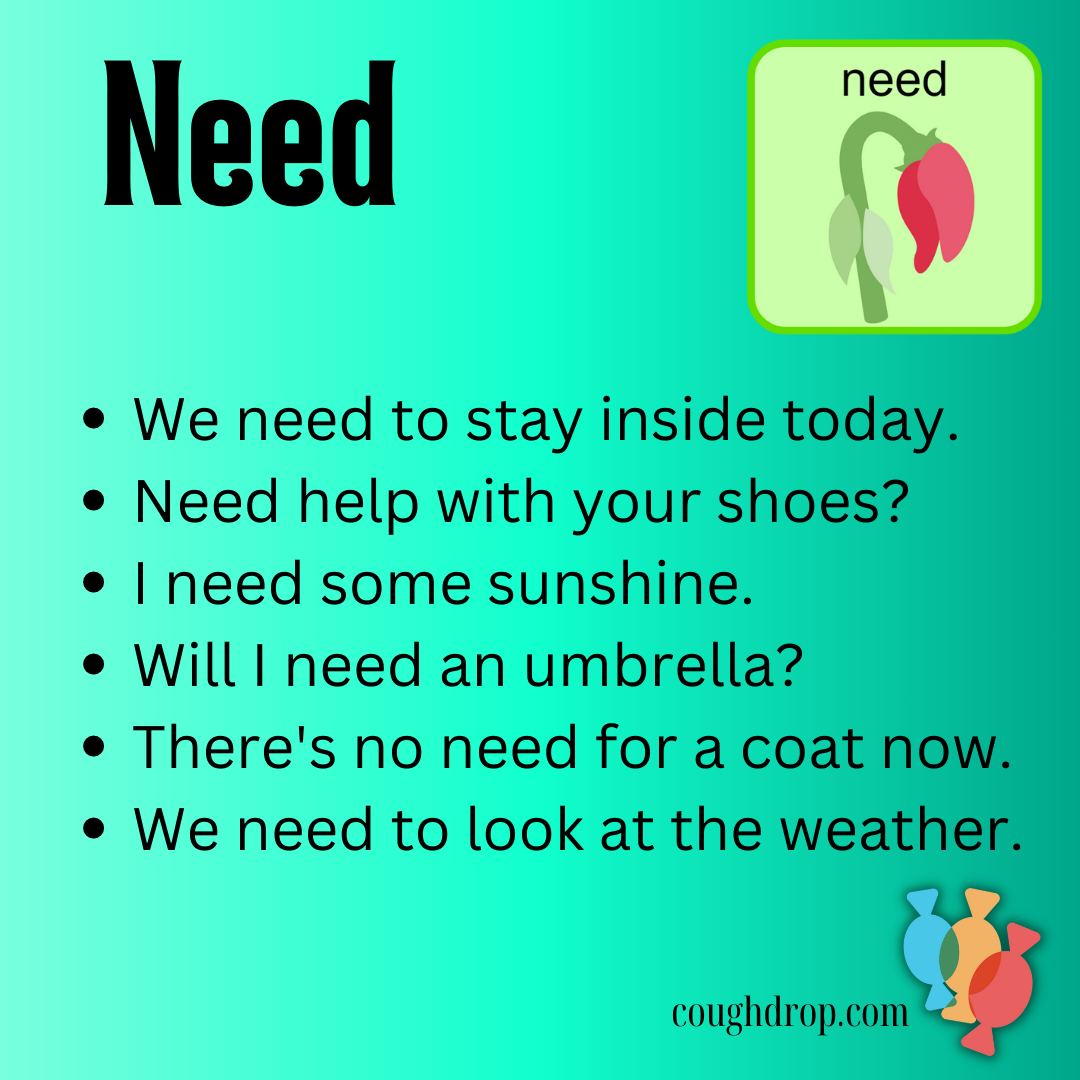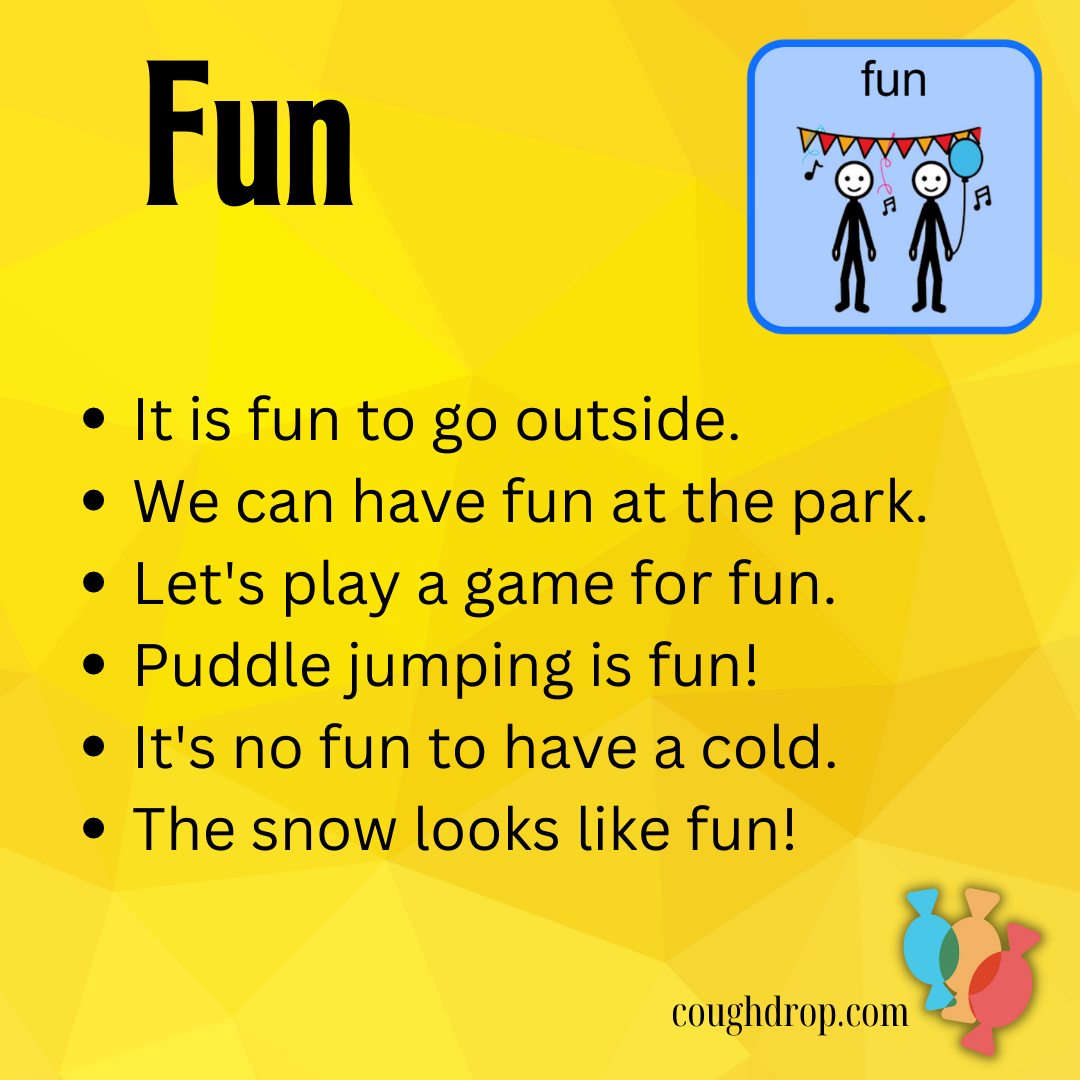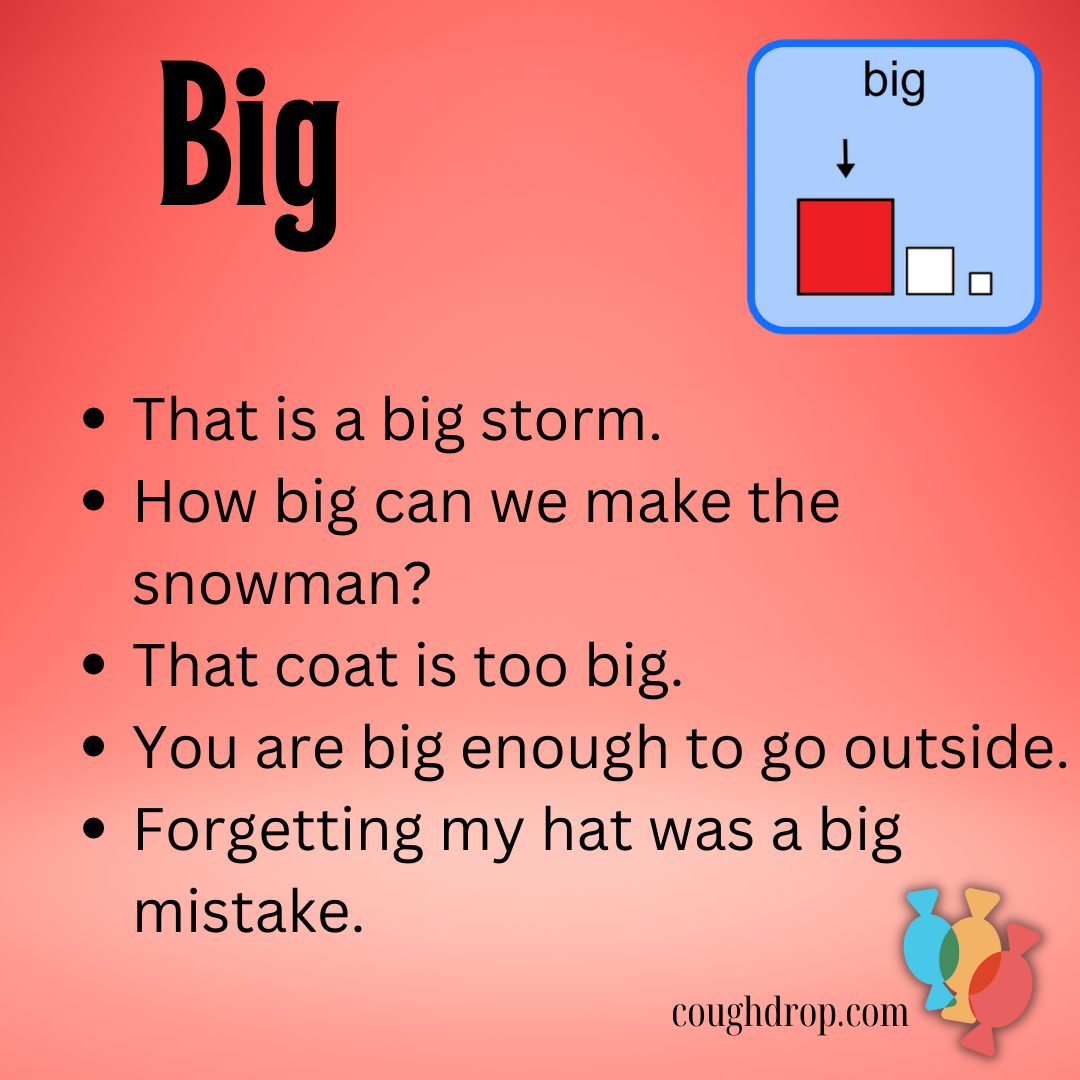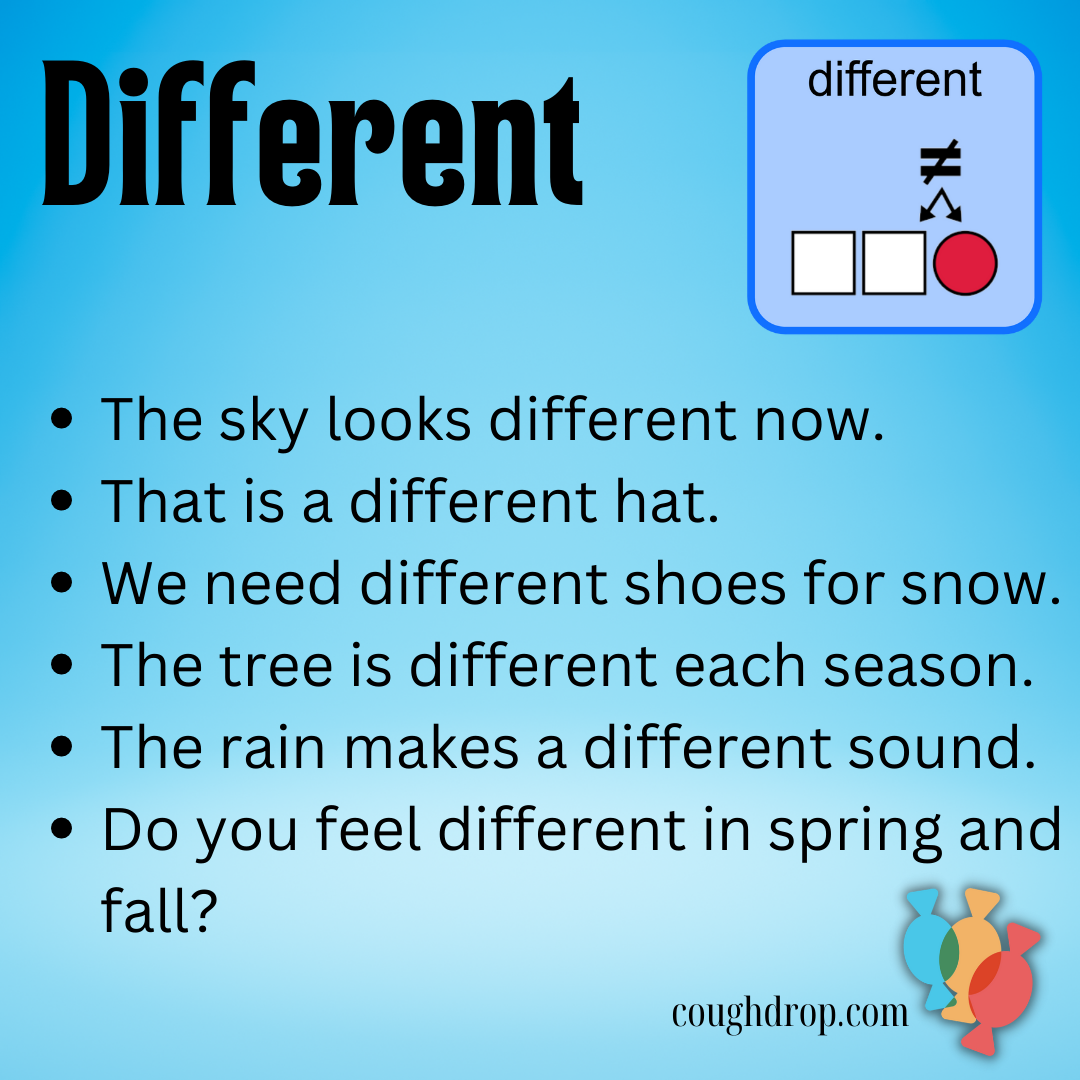 Core words are a BIG part of communication no matter the season.
And if you are looking to talk about the weather, boards like this AAC weather and seasons board available in CoughDrop can make that even easier.