Heroes Unite! AAC in the Cloud Pre-conference FUN!!
AAC in the Cloud is just days away. This free online AAC conference is open to EVERYONE in the AAC community and aims to further augmentative communication knowledge and practices by sharing them freely.
Our theme this year is "Heroes Unite!" and we hope to recognize AAC heroes from the community as well as to build the superpowers of AAC users, families, and supporters through this event.
But you don't have to wait until June 26 to start getting into the excitement of AAC in the Cloud. There are several pre-conference events going on NOW!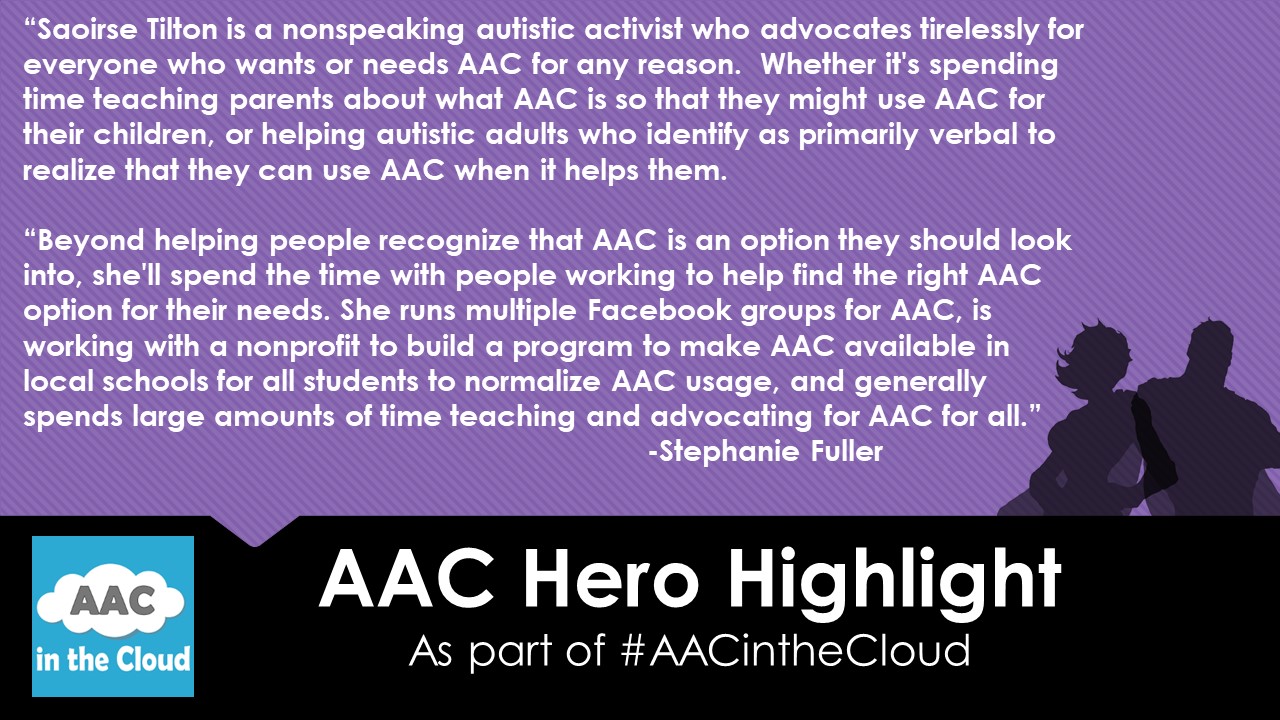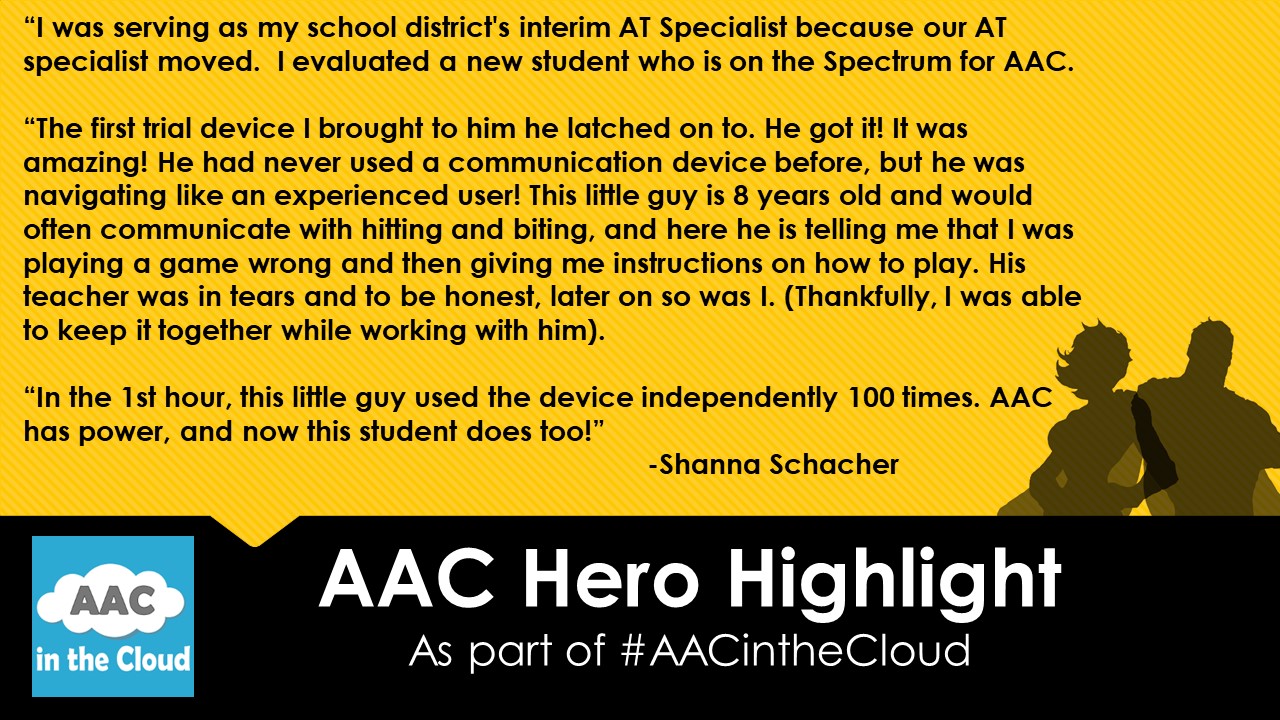 We hope you'll join us for AAC in the Cloud June 26-27, but we'd love to rub shoulders with you even before the presentations begin. We hope you'll let AAC be a big part of your summer!
Have questions about AAC in the Cloud? Jump to our FAQ page to find answers to common questions and get good information before the conference starts.