Announcing -- Dates for AAC in the Cloud 2019
For the past two summers, CoughDrop has hosted a conference aimed at benefiting everyone in the AAC community. With free sessions, links to ideas, and connections with others who use and support augmentative communicaion this event has become a highlight of the summer season.
And this year will be no different. While you may see snowflakes flying and icicles dangling from rooftops right now, we're excited to announce the dates for this year's AAC in the Cloud extravaganza.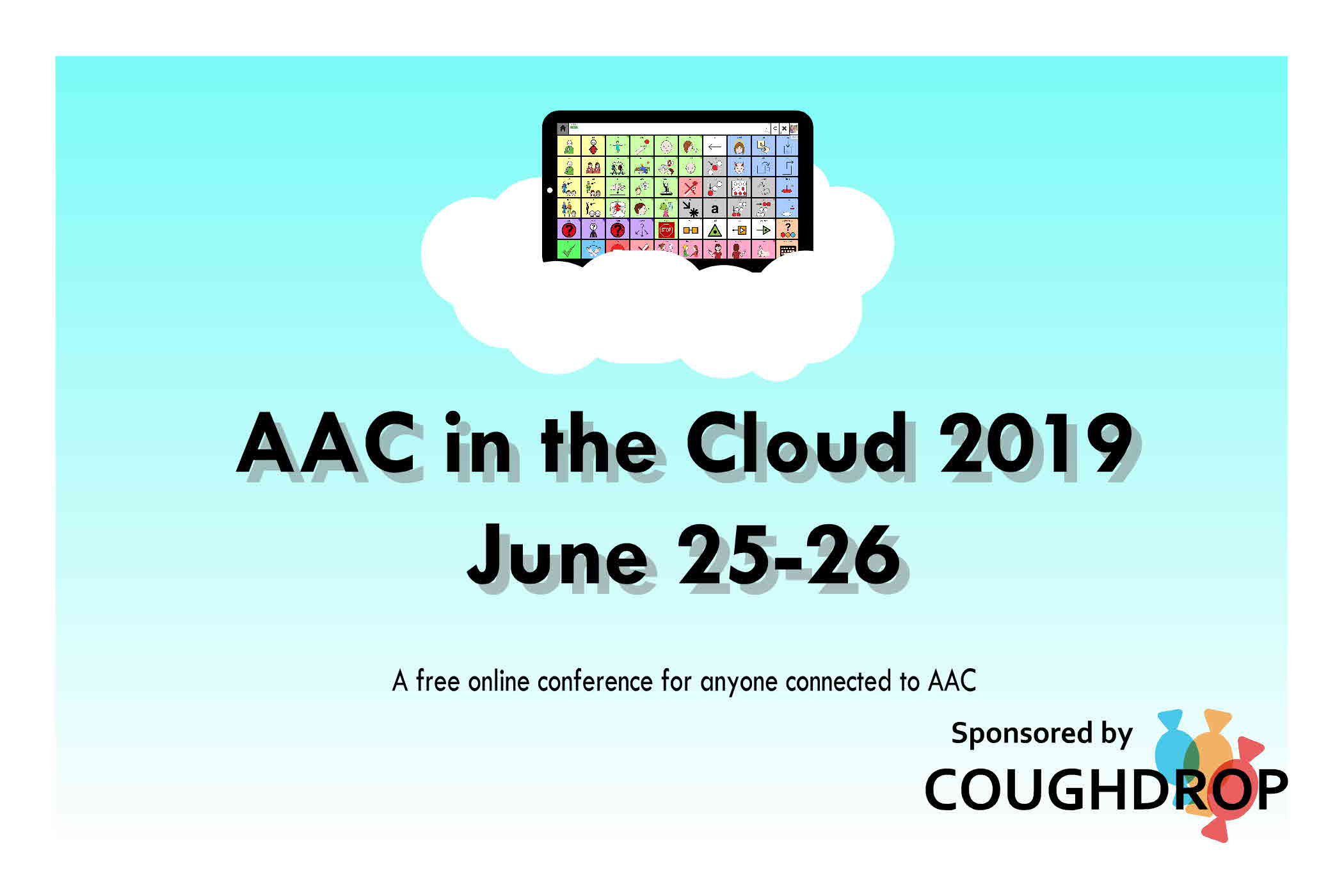 Watch for updates coming soon when we open our call for presentations and make tickets available.
We hope you'll join us for what is sure to be another incredible opportunity to build and learn and strengthen each other as a worldwide AAC community.
Follow our AAC in the Cloud Facebook page for this event for updates, reminders, and the latest information.