We are THRILLED to be part of the team bringing AAC back to the forefront at ATIA this year!

After processing changes following the worldwide pandemic, CoughDrop is ready to meet you live and in person at the ATIA conference in Orlando – happening this week!  
Dip your toes in the pool, soak in the sunshine, but don't miss out on meeting up with us to talk all things communication.  There's nothing better than meeting great people while exploring ways to change the world for good.  AAC can do that, and we're looking to make it happen!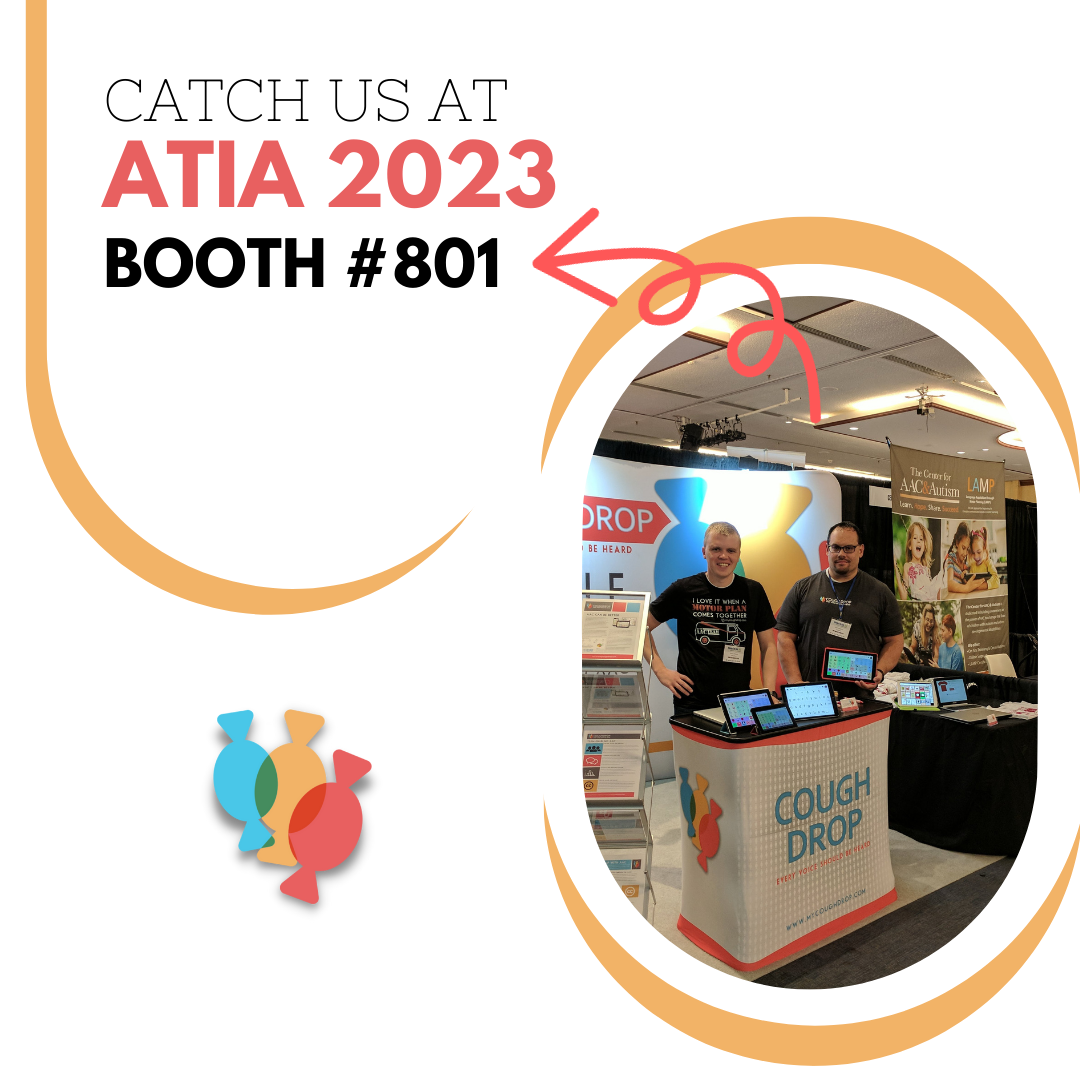 So What's New?
Life in the world of communication doesn't stop, and even while travel was tough we were working hard behind the scenes to develop new features, functions, and supports that strengthen AAC opportunities and overcome barriers.
One opportunity that we can't wait to share, is our expanding connection with Forbes AAC.  This new venture has grown to include an amazing new communication option – AAC Now!

AAC Now! pairs world-class Forbes AAC devices with CoughDrop's robust, cloud-based communication app for immediate access to speech, even during the funding process.  No more waiting on paperwork and approval before you receive access to your AAC.
With AAC Now! you start the application for device funding and IMMEDIATELY receive access to your own, personal AAC account at no cost. Use existing Coughdrop speech boards or start your journey with beautifully designed Forbes proprietary communication sets.  
As soon as your funding packet is submitted, you get customizable access to these designer boards and options forever – even in the event that your packet is not approved (but we'll do all we can to keep that from happening).   Pull up your AAC account to use on a laptop, tablet, smartphone, Kindle, or Chromebook while you wait for full funding of your Forbes communication device, and then access your existing speech set and settings when your dedicated device arrives.  No transfer of information or recreation of boards needed – it's all there and ready to go!
Currently available in limited locations, we hope to expand AAC Now! to benefit communicators and teams all over the United States!
Get access to AAC Now! instead of watching the weeks tick by without having a way to support and grow communication.  
Stop by our combined Forbes AAC & CoughDrop booth at ATIA to learn more!  See you there!!