Communication Neighbors: Wisdom from Fred Rogers
Fred Rogers, the unassuming star of the popular children's show Mr. Rogers' Neighborhood, was a man constantly focused on teaching children.  From his humble beginning in puppets to his powerful and persuasive words before a senate sub-committee, Fred Rogers always had children in mind.
His acclaimed television show premiered in 1968 proclaiming from the start to all the children watching that he "liked them as they are," a message that was woven into every episode for more than 25 years.  But additional messages taught lessons about inclusion, kindness, feelings, friendship, dealing with unsettling events in the world, and much more.  Fred Rogers insisted on addressing subjects that children might encounter and on which they might need direction, advice, or support, even if those topics were difficult to confront.  
Mr. Rogers' Neighborhood originally left public television in 1976, but when Fred felt that the children of the world were left without a voice of guidance the show was reinstated in 1979 and continued for another 20 years.  While he knew that cartoons could be silly and fun, Mr. Rogers knew that children – growing and learning and becoming every day – needed more than that.  
Like Mr. Rogers, today there are many who know that children need more. Because of our focus on AAC,  we regularly see children who struggle to communicate, through no fault of their own.  While Fred Rogers never focused an episode of his show on AAC specifically, it seems like helping children have a way for their voices to be heard is exactly the kind of message he would share.
In honor of his birthday(March 20, 1928), we would like to share some of our favorite quotes from the incomparable Fred Rogers to remind us all that we matter, that we are better together, and that kindness and love really should be at the heart of everything we do – communication or otherwise.
Thank you, Fred Rogers, for your lifelong care and example to children of all ages.  
---
Follow our social media channels this week for more wisdom from Mr. Rogers' Neighborhood (a neighborhood we're all a part of).
---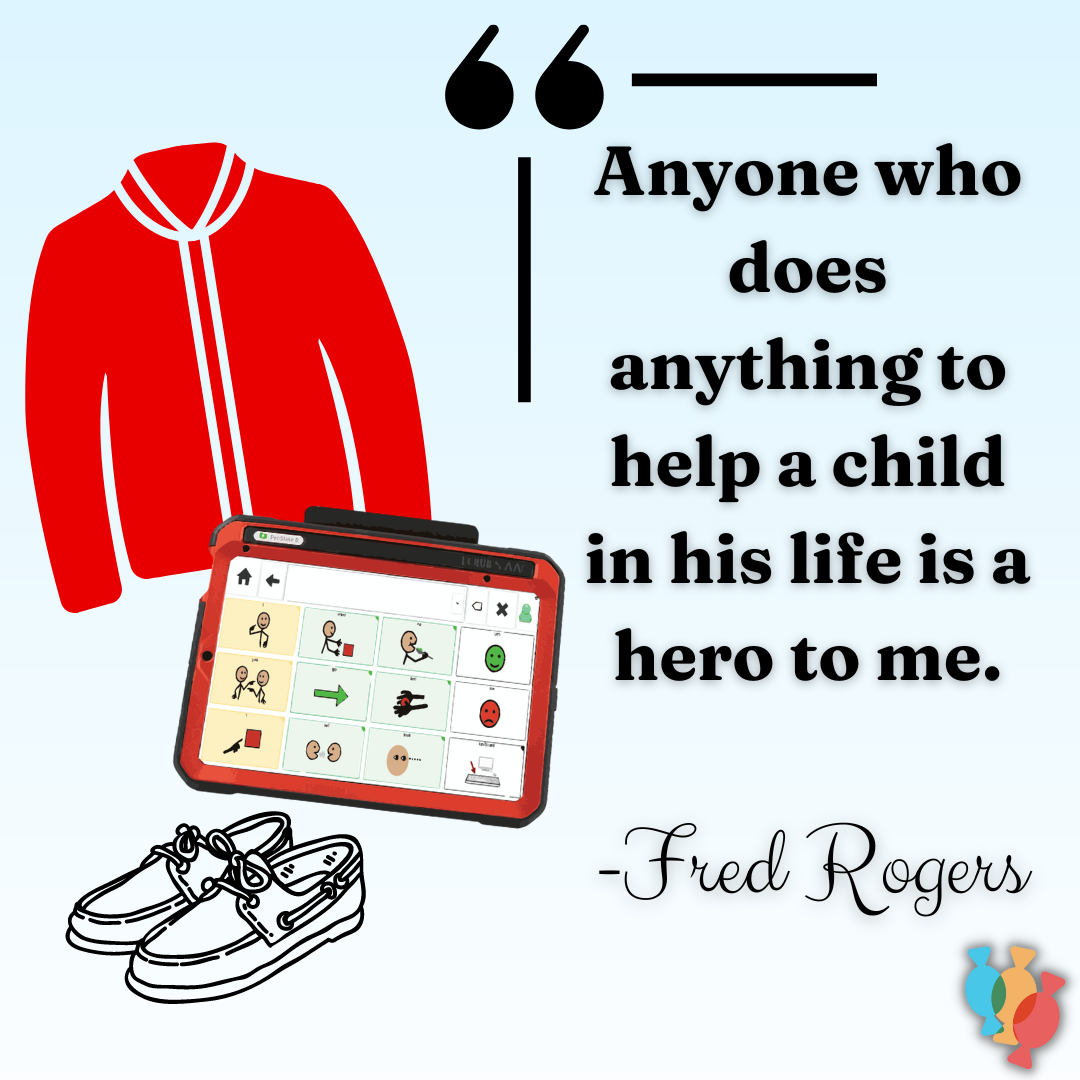 ---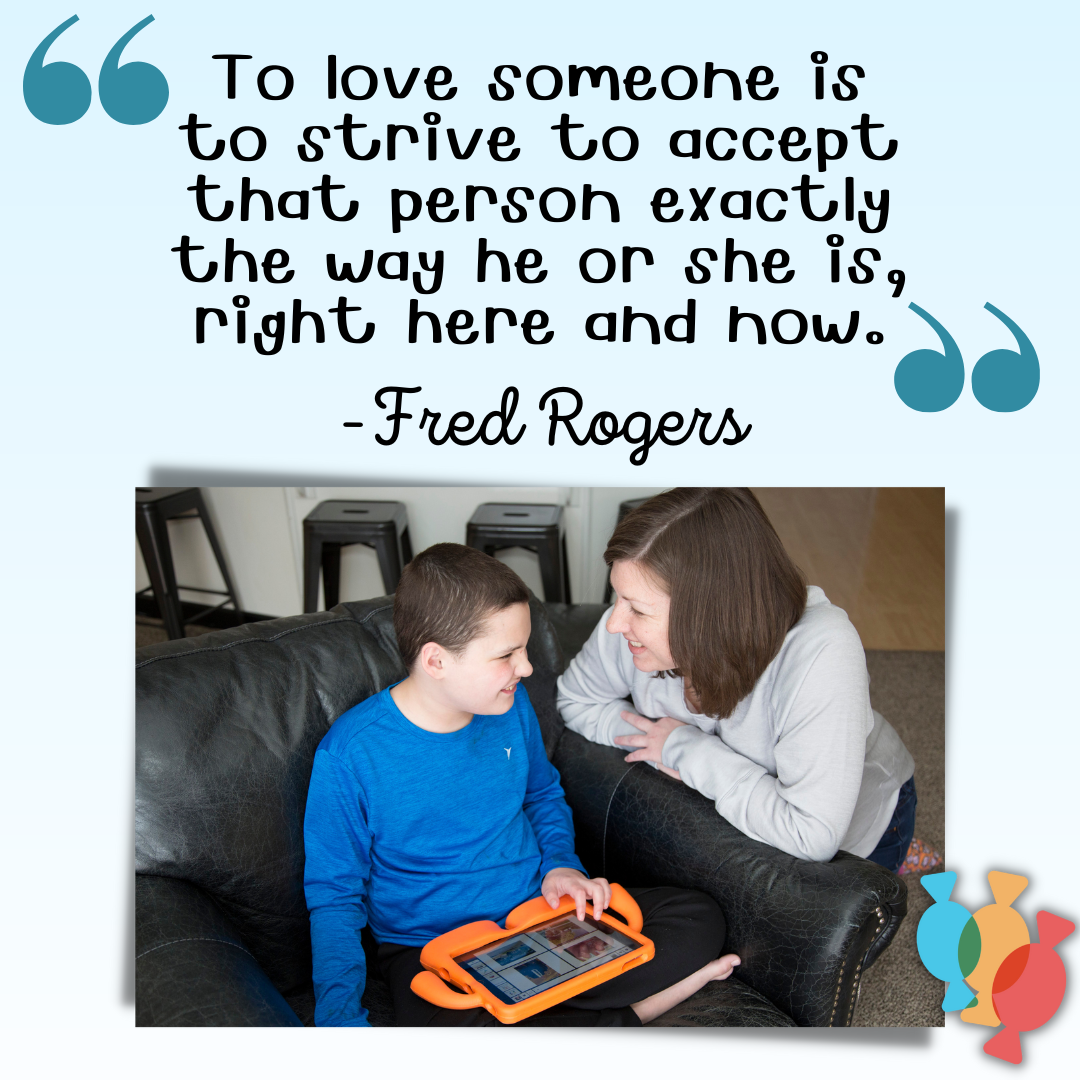 ---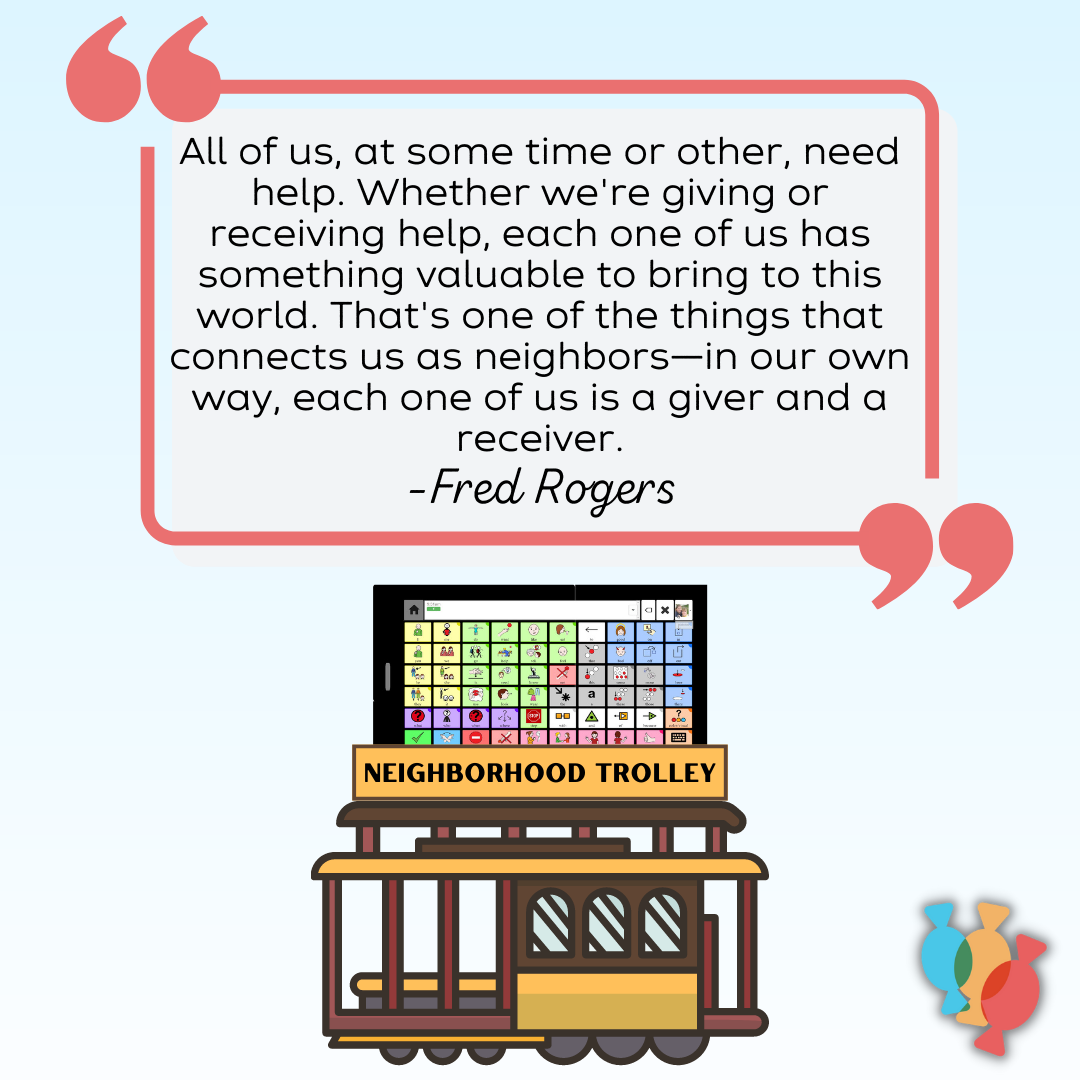 ---