CoughDrop AAC Awareness Month Discount 2023
October is AAC Awareness Month – and it may be the most wonderful time of the year for AAC communities and supporters.
This month, we get to watch as AAC takes center stage and stands in the spotlight of conversations, social media posts, education awareness opportunities and more.
In honor of AAC Awareness and Acceptance, CoughDrop is offering powerful, cloud-based AAC at a discounted price.  Don't miss out on the chance to grab this incredible resource.
Running October 1 - 7, you can get the CoughDrop app for 50% off when you purchase a lifetime account through our website at mycoughdrop.com.  Your account is still accessible through Android, iOS, Kindle, Amazon, and Windows apps as well as through our website.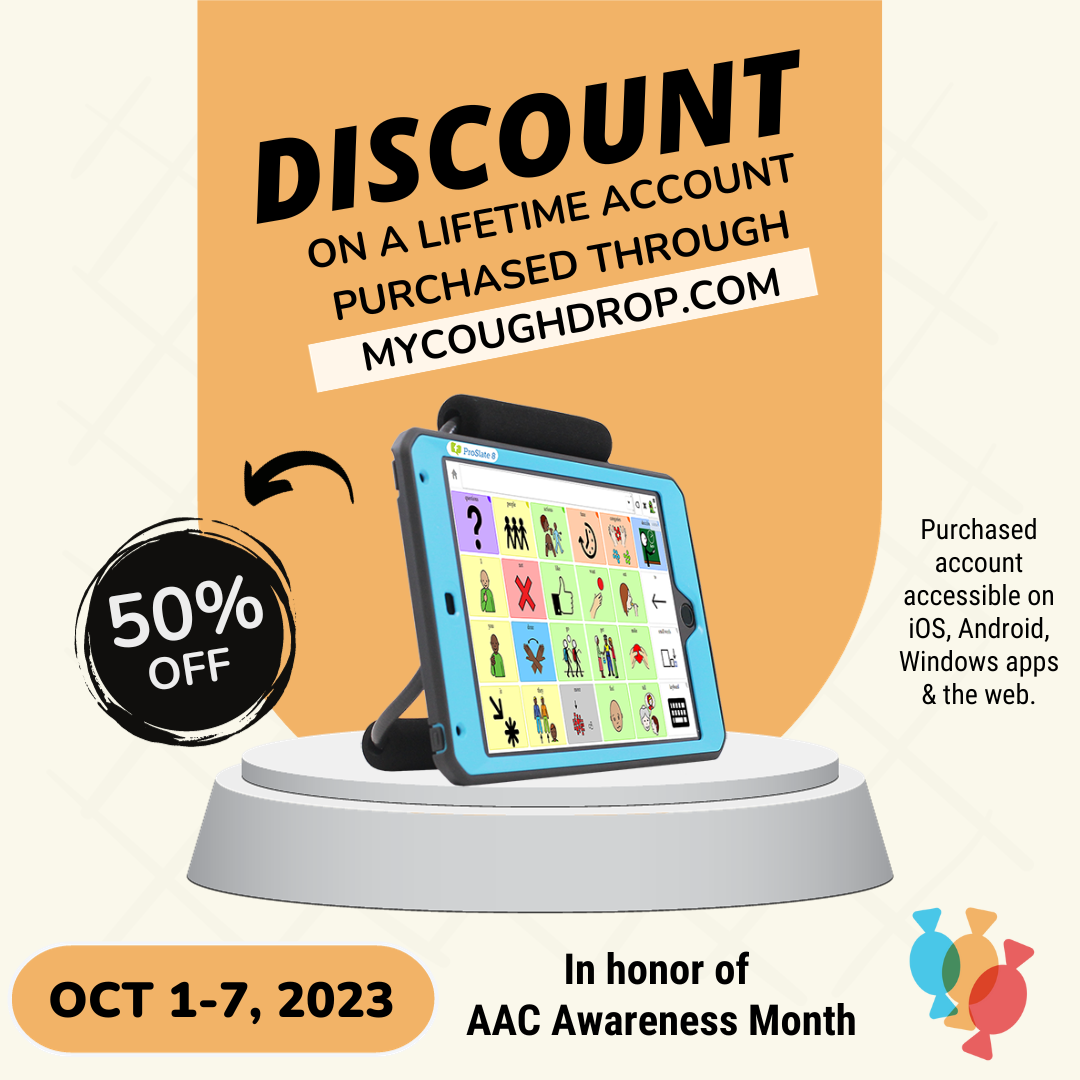 AAC is a versatile and inclusive means of communication.  It allows people of all abilities to use language sets to compose phrases and share what they need, think, and feel.  Many electronic AAC options include digital speech output to enable conversation and verbal interactions.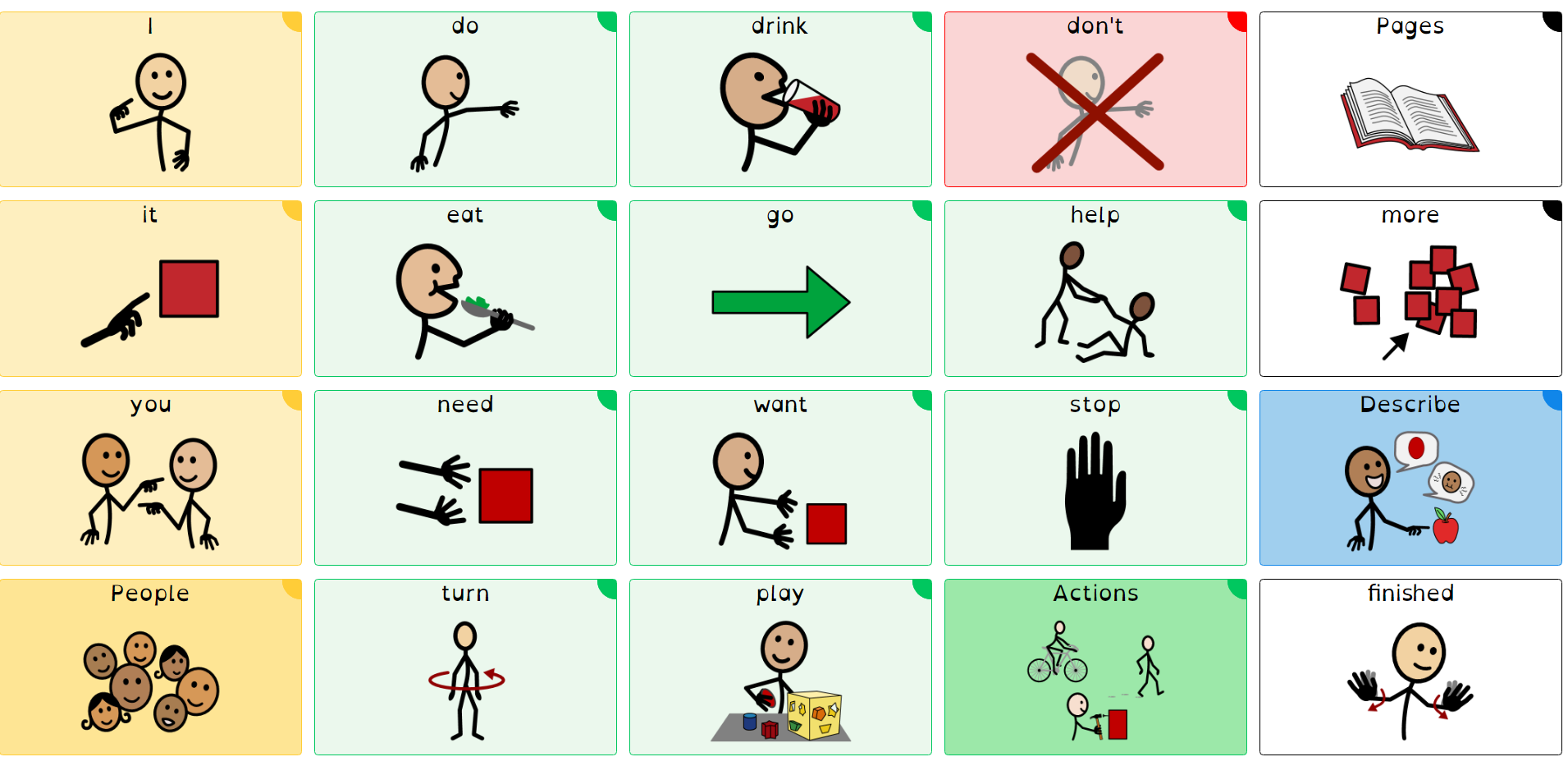 AAC Awareness Month is important because it reminds us that all forms of communication have merit, all people have the need to express themselves, and all voices deserve a way to be heard.  
The goal is to make a dedicated space on the calendar for AAC awareness, attention, questions, experiences, insight, research, development, and connection.
And together, we can make it happen!