CoughDrop brings AAC to ATIA
This week marks the beginning of the annual ATIA conference. Augmentative communication is a life changing form of assistive technology and January 18-21 we're thrilled to be able to share the AAC message with everyone in attendance.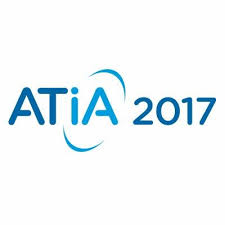 The mission of ATIA is to "serve as the collective voice of the assistive technology industry to help ensure that the best products and services are delivered to persons with disabilities. At CoughDrop we are always striving to improve the world of augmentative communication and make otherwise silent voices heard so we are very pleased to be part of this event.
Besides trading in the snow and cold of Utah for the sunny skies and ocean views of Florida, this conference also give us the chance to rub shoulders with people who appreciate speech and language and assistive technology as much as we do. It is always good to be among friends.
We're also excited to introduce some new CoughDrop features just in time for the conference. Intended to benefit AAC communicators as well as the groups that work to support communicators, these new additions to the CoughDrop program will boost the fun and the function of augmentative communication.
Want to learn more? Stop by booth #200 to check it out in person.
Not gonna be at ATIA? No worries, we won't leave anyone out. Check out our press release on new components in the world of AAC and CoughDrop to get the full scoop.
Then give it a test run to see for yourself by signing up for a free 2-month trial. Just visit mycoughdrop.com.