DIY Device straps from an AAC Mom
Karen Skarda is the mother of two children who use augmentative and alternative communication. She has a lot of experience with all the ins and outs of devices and speech apps in everyday life. She has great insights and good information to share. We're excited to highlight some of her do-it-yourself tips for AAC device straps today.
---
Most AAC device straps that you can buy are pretty expensive so I decided to design my own. These cost less than $20 to put together and have been really sturdy. They've been a good option for my family and I'm excited to share the idea because it might work for you too.
Simple Strap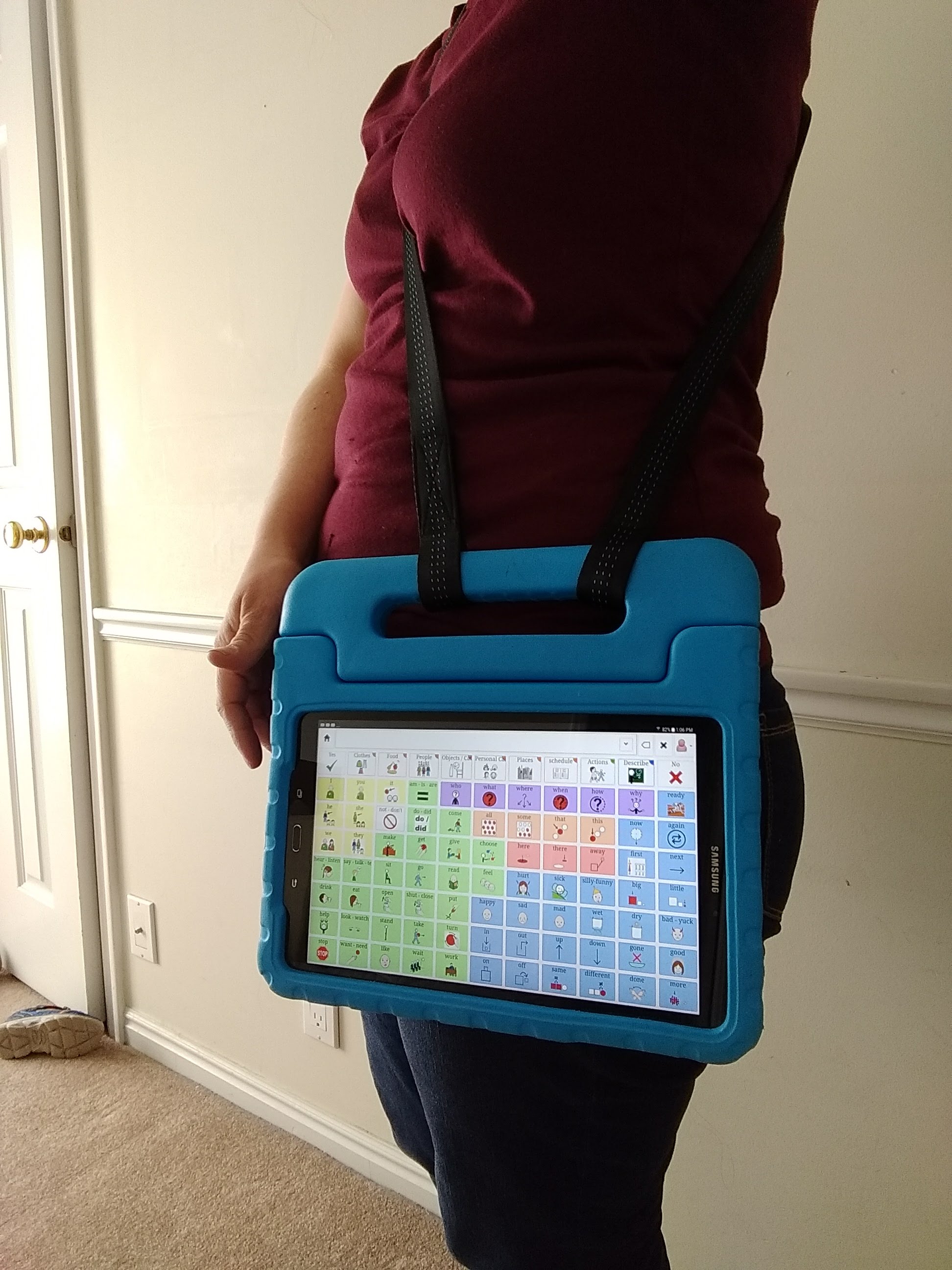 Supplies:
Tablet with a handle (see Tablet tips)
Webbing
Velcro (see Velcro tips)
With adhesive – no sewing needed
Without adhesive – sewing machine or needle
A match or lighter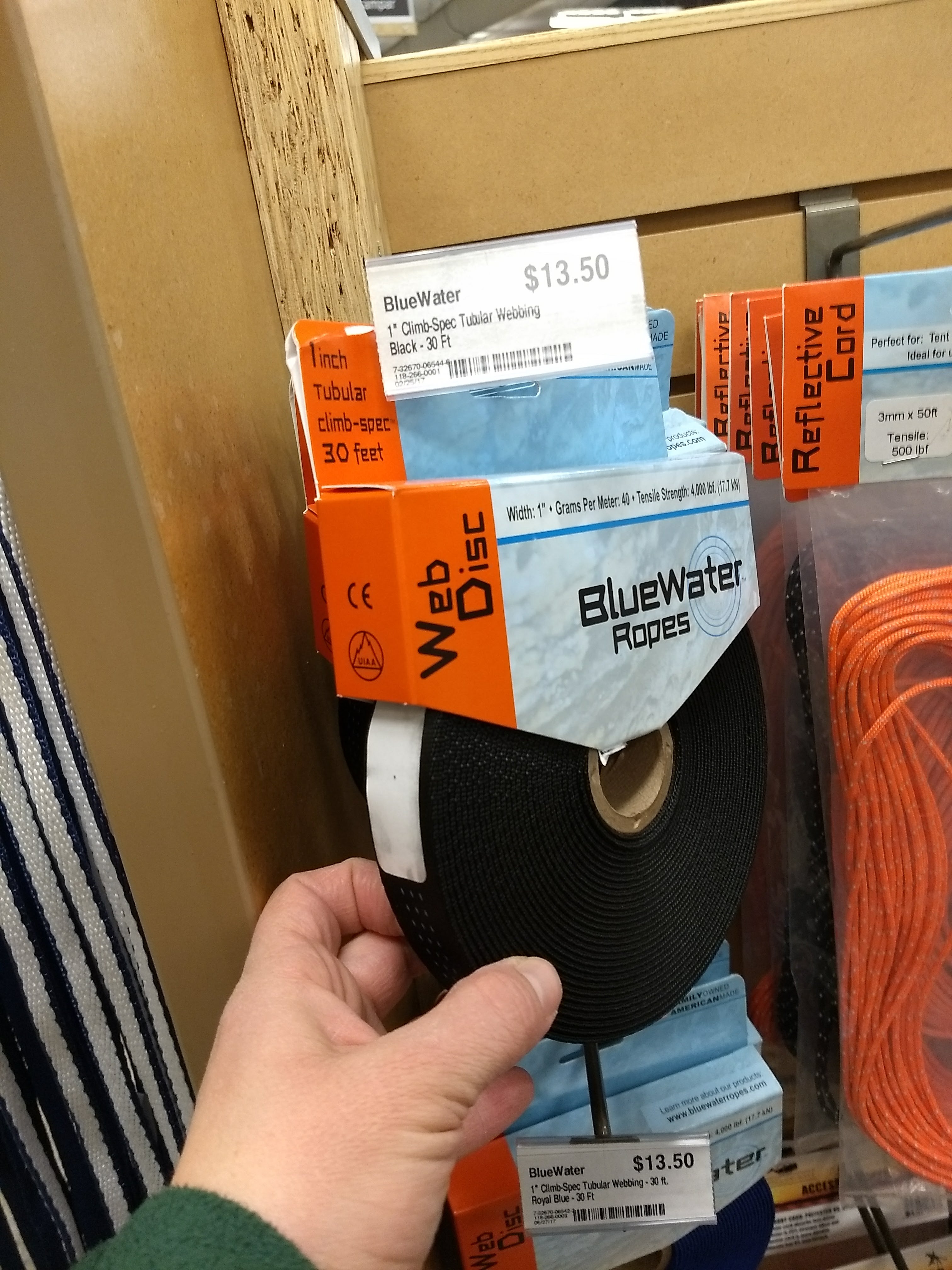 ---
1: Measure how much webbing you need. This varies based on how long you make your Velcro strips and how wide the tablet handle is. (I used 1-inch webbing and needed about 58 inches. I am kind of short, but I do have a long torso.)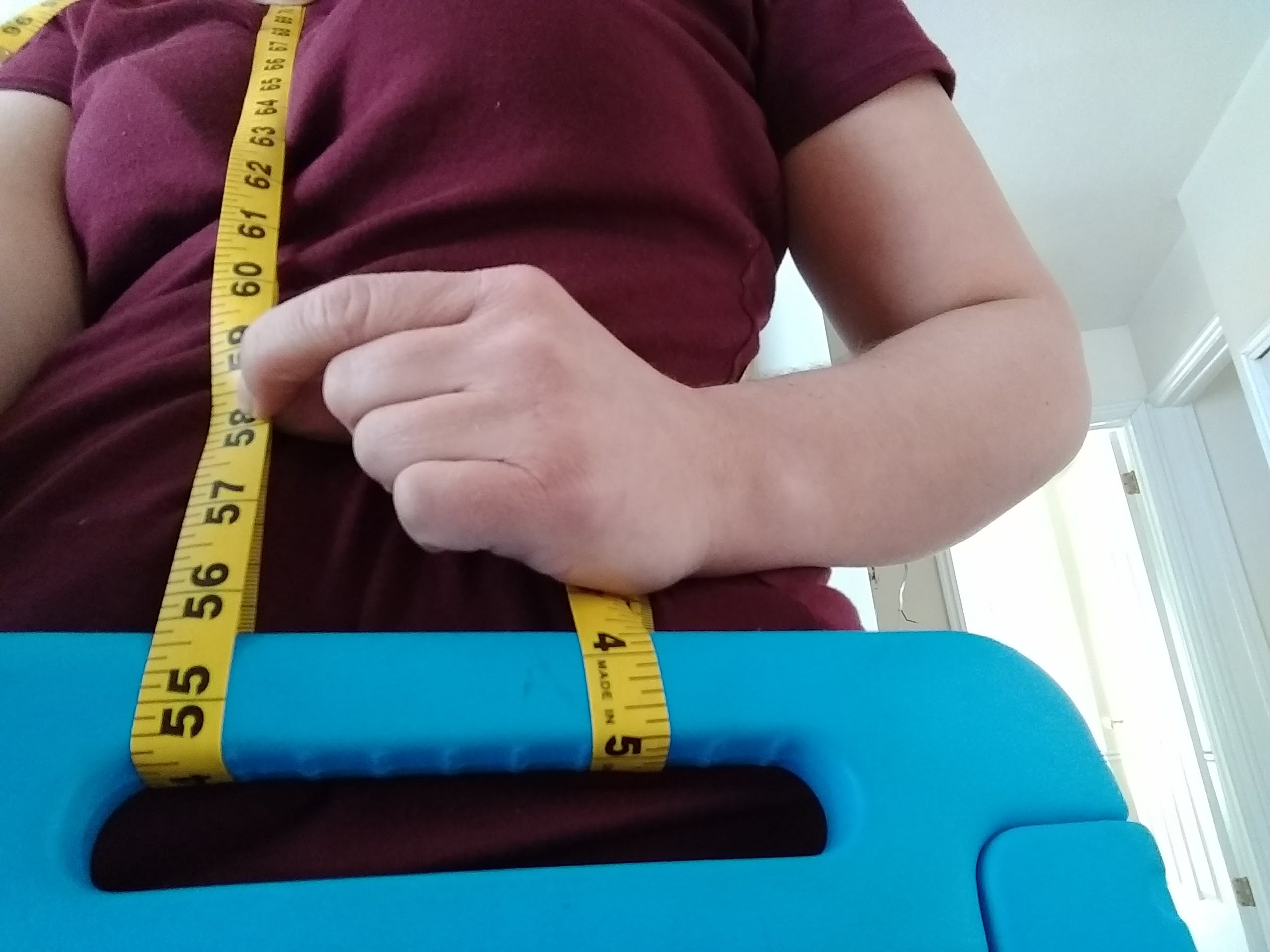 2: Cut webbing to length. Burn the end edges to prevent fraying (see webbing tips).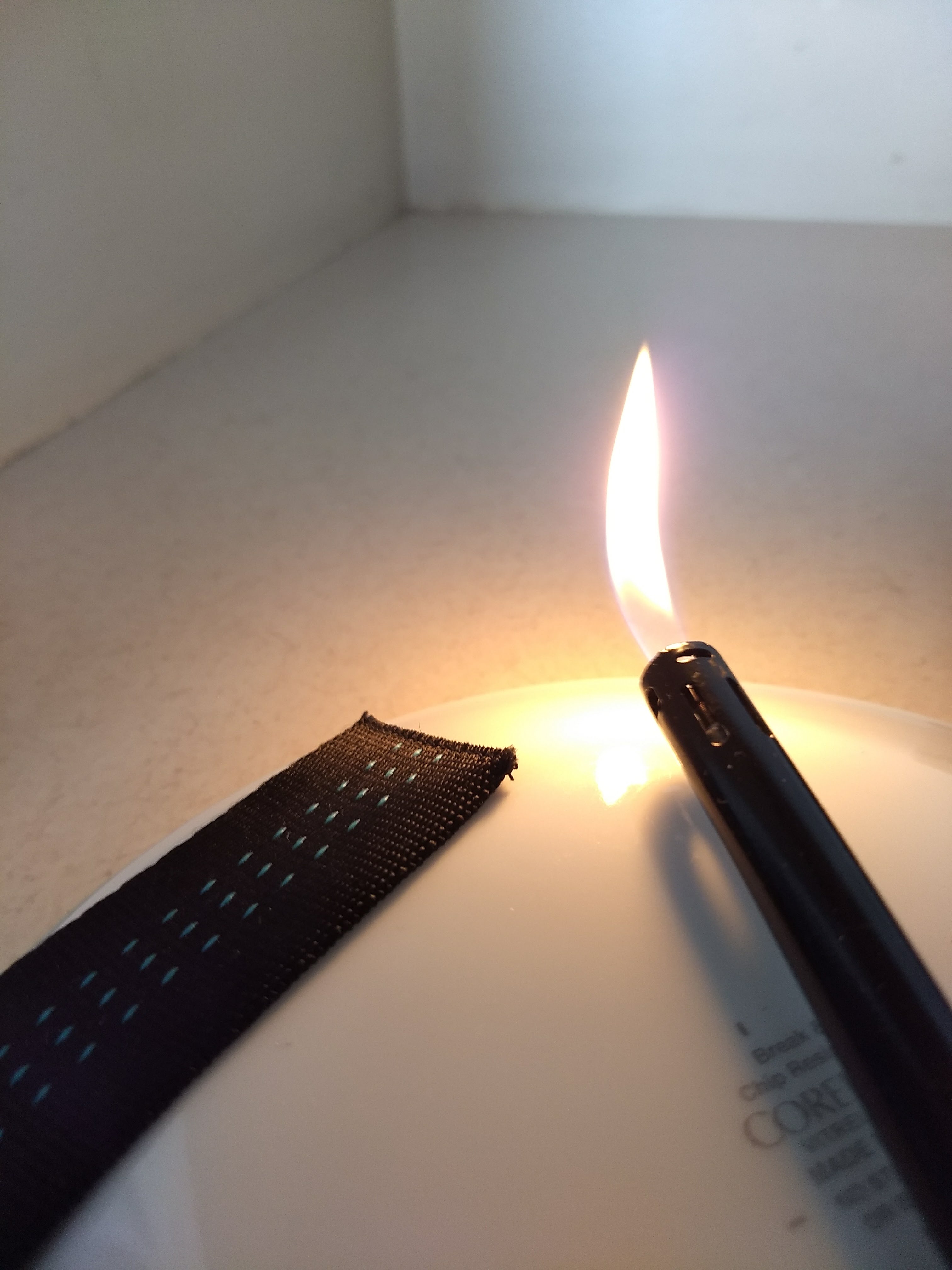 3: Cut 2 sets of Velcro – mine were 1 inch by 2.5 inches. (If sewing and only have Velcro with adhesive see Velcro tips on how to remove adhesive.)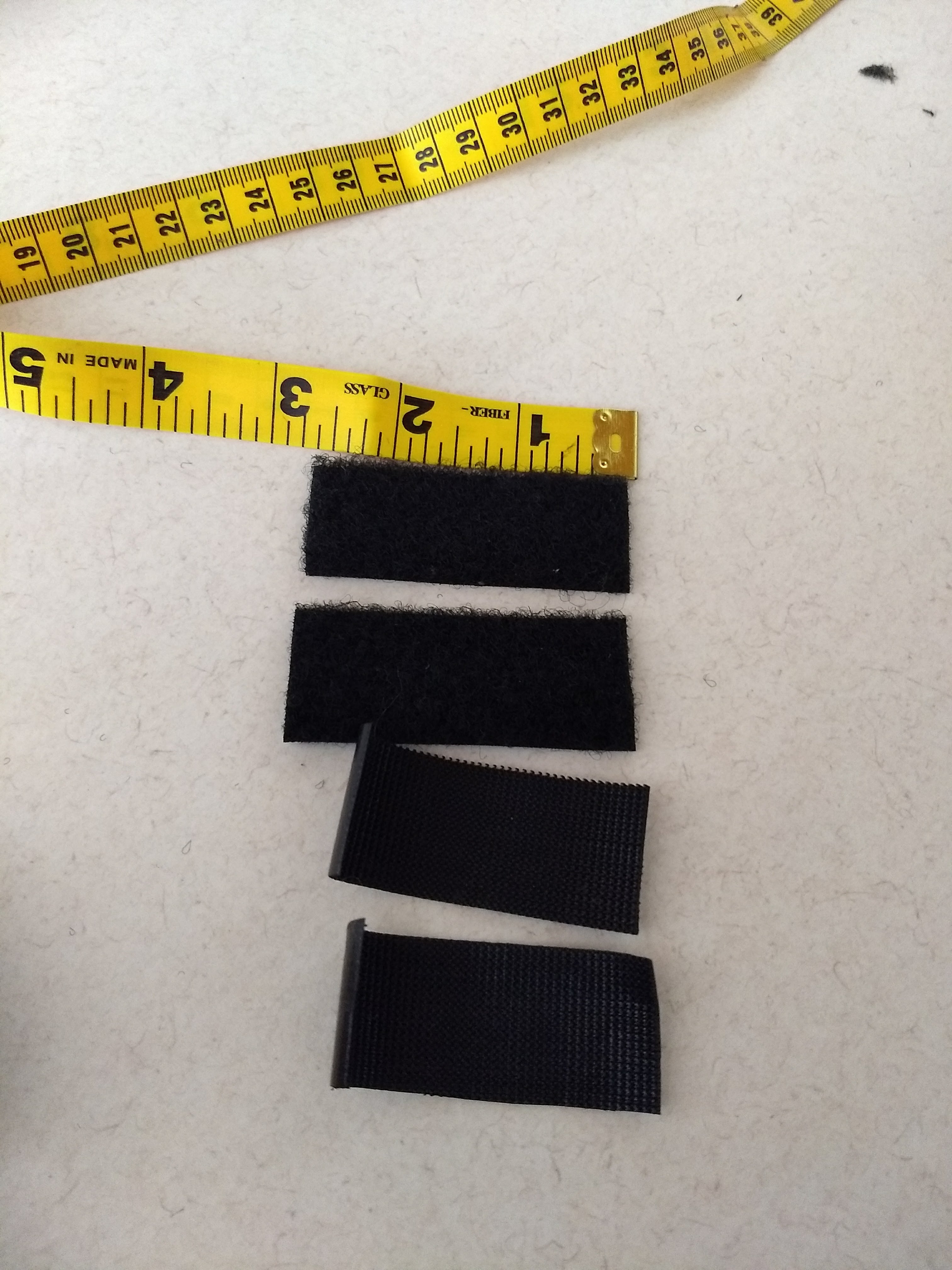 4: Attach Velcro to the ends of the webbing (see Sewing Machine tips if sewing). I spaced my hook and loop pieces about 4.5 inches apart. And you are done. Attach to your tablet!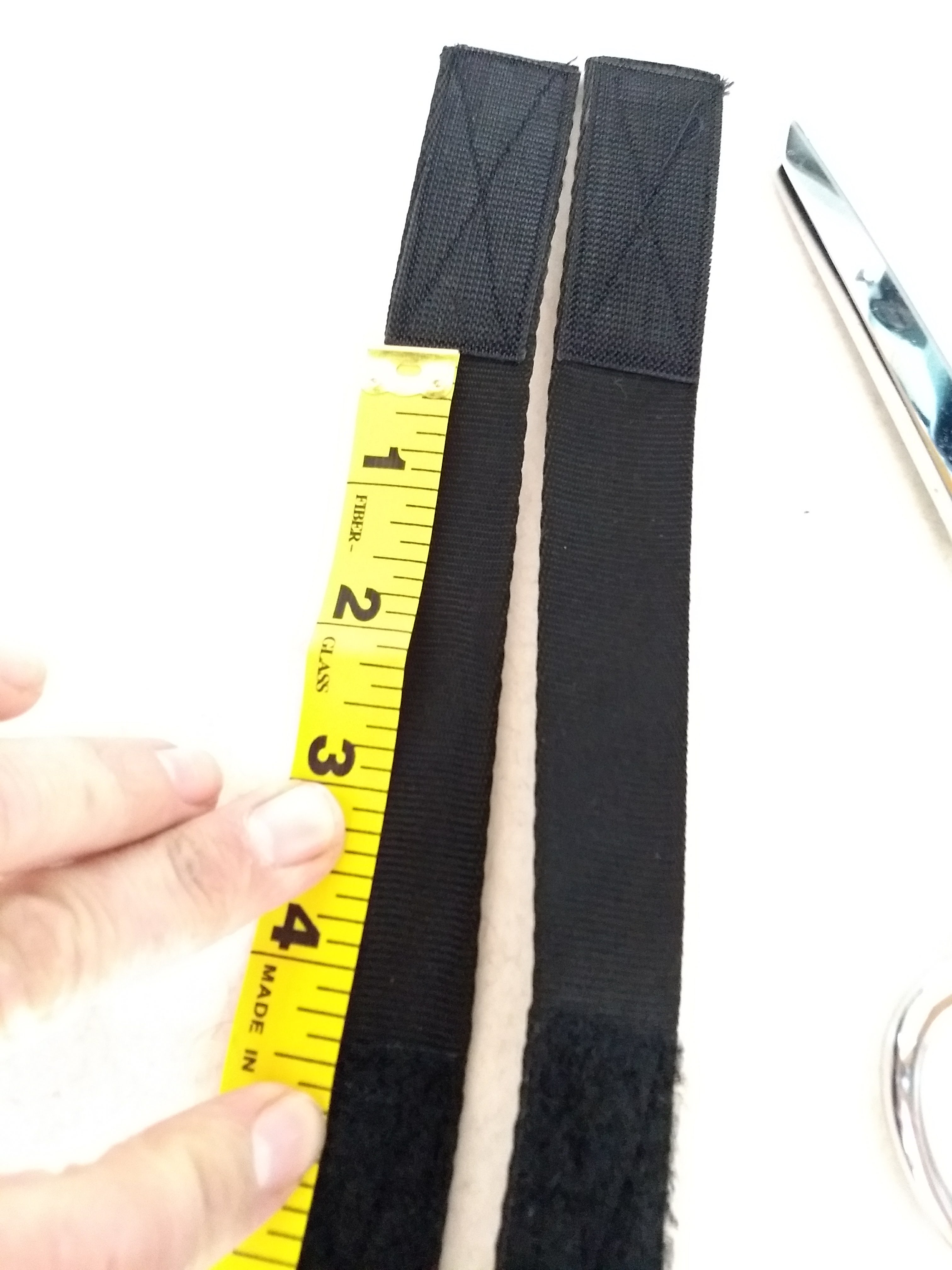 ---
Adjustable Strap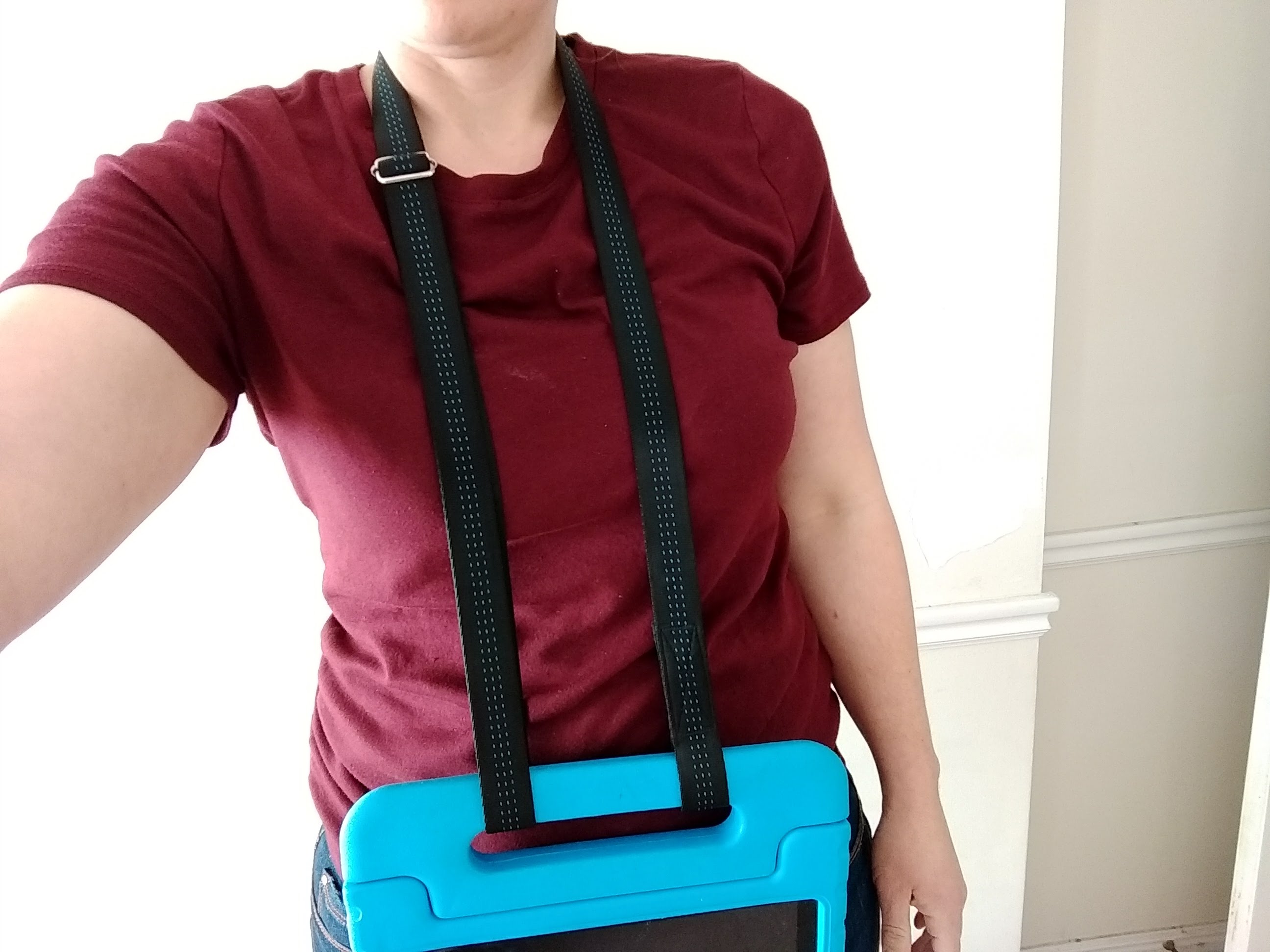 Supplies:
Tablet with a handle (see Tablet notes)
Webbing
Velcro (see Velcro notes)
With adhesive – no sewing needed
Without adhesive – sewing machine or needle
A match or lighter
Adjustable Slide Buckle (make sure same width as webbing and will accommodate your thickness)
1: Decide how much webbing to cut. I used about 66 inches of the 1-inch wide webbing. Burn the end edges to prevent fraying (see webbing tips).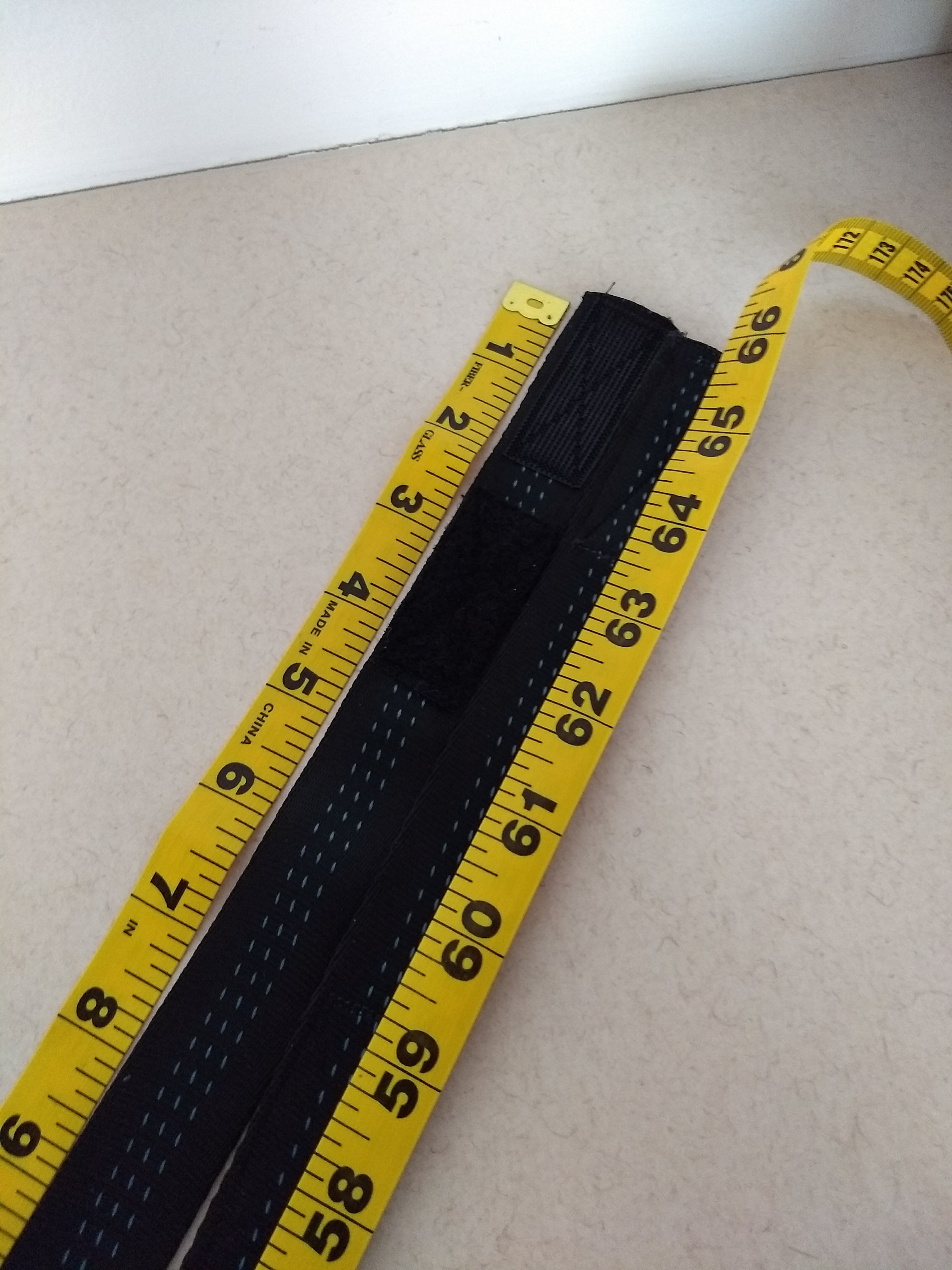 2: Cut two sets of Velcro. I made one set a little shorter at 2.25" but kept the other one at 2.5." Note: if you decide to sew the webbing around your slide buckle, you only need one set of Velcro.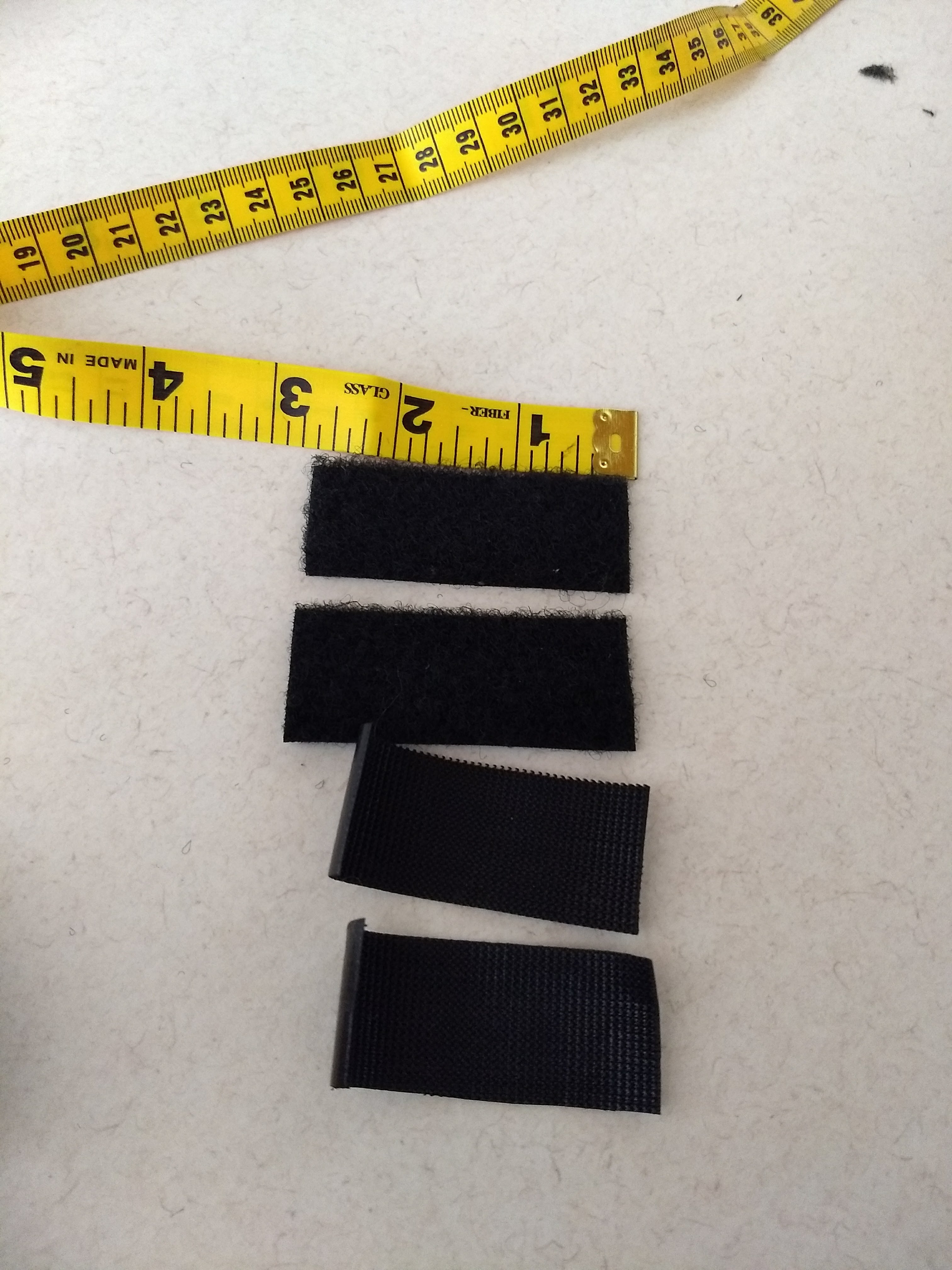 3: Attach Velcro to the webbing on alternate sides of the webbing. I put the shorter sets of velcro on the front facing side of the webbing, spaced about ¾" apart. And then the longer sets of velcro on the backfacing side of the webbing spaced about 4" apart. Obviously, you can space the velcro at the ends differently. Just make sure you have enough webbing to accommodate your desired overall length!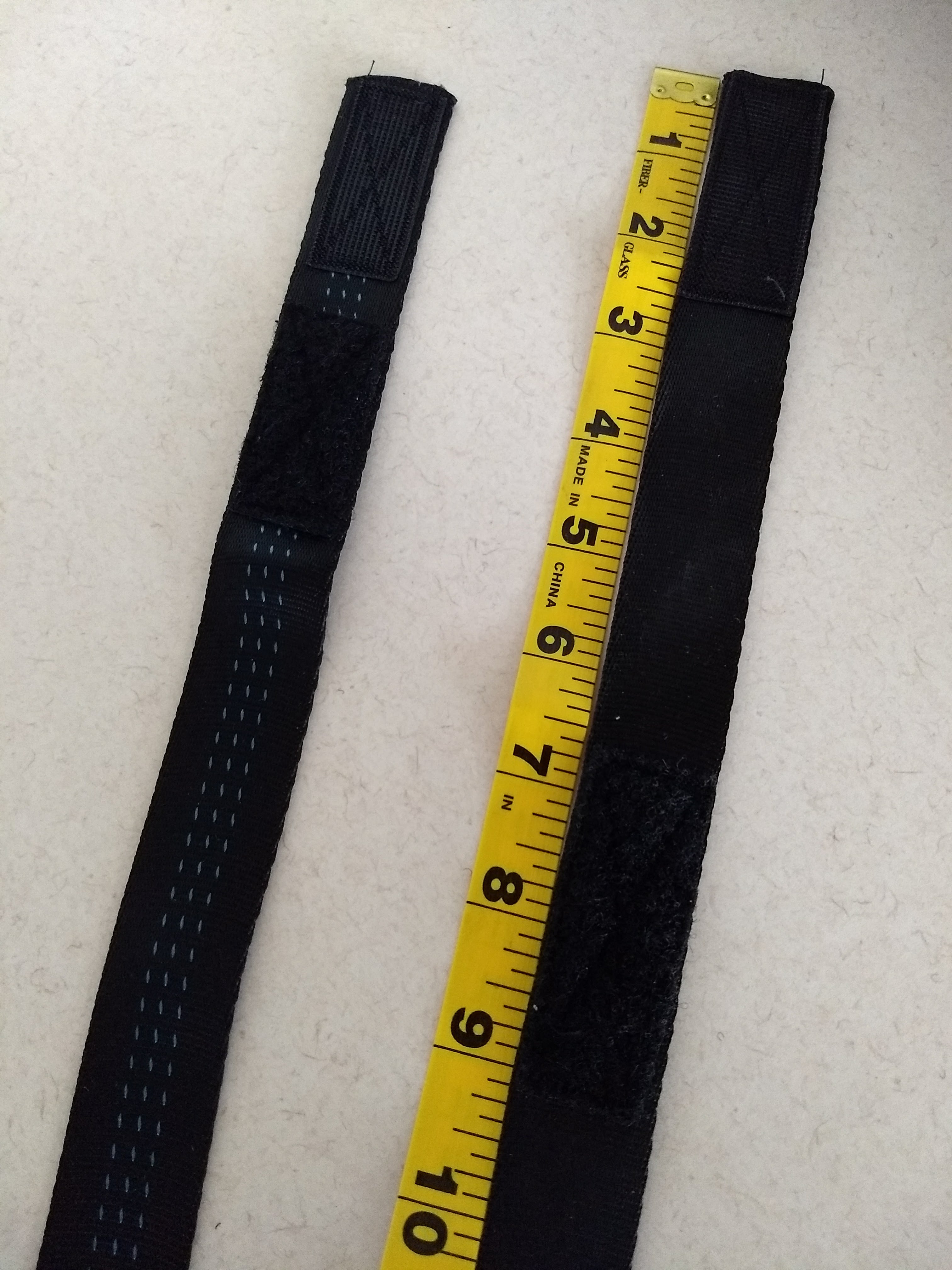 4: Attach the webbing with the shorter Velcro tabs to the inner bar of the slide buckle. I used the adjustable slide buckle because it was cheap and it also accommodated the thickness of the tubular webbing and Velcro. (Here's a link to what I used but it's less expensive if you buy it with a coupon at Joann's!)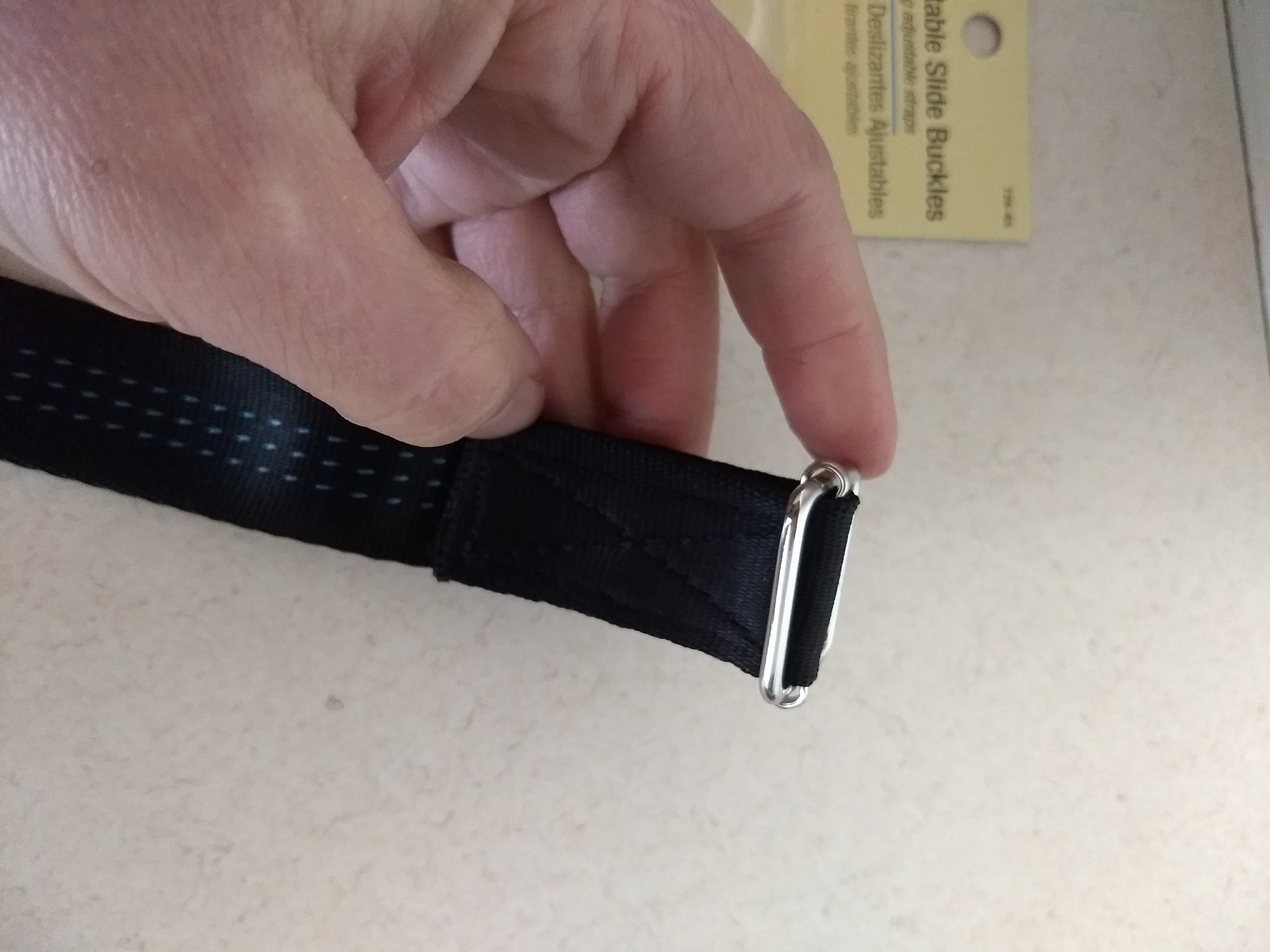 5: All finished! Now just thread your strap onto the tablet case. It was a little tricky for me, but here are the steps.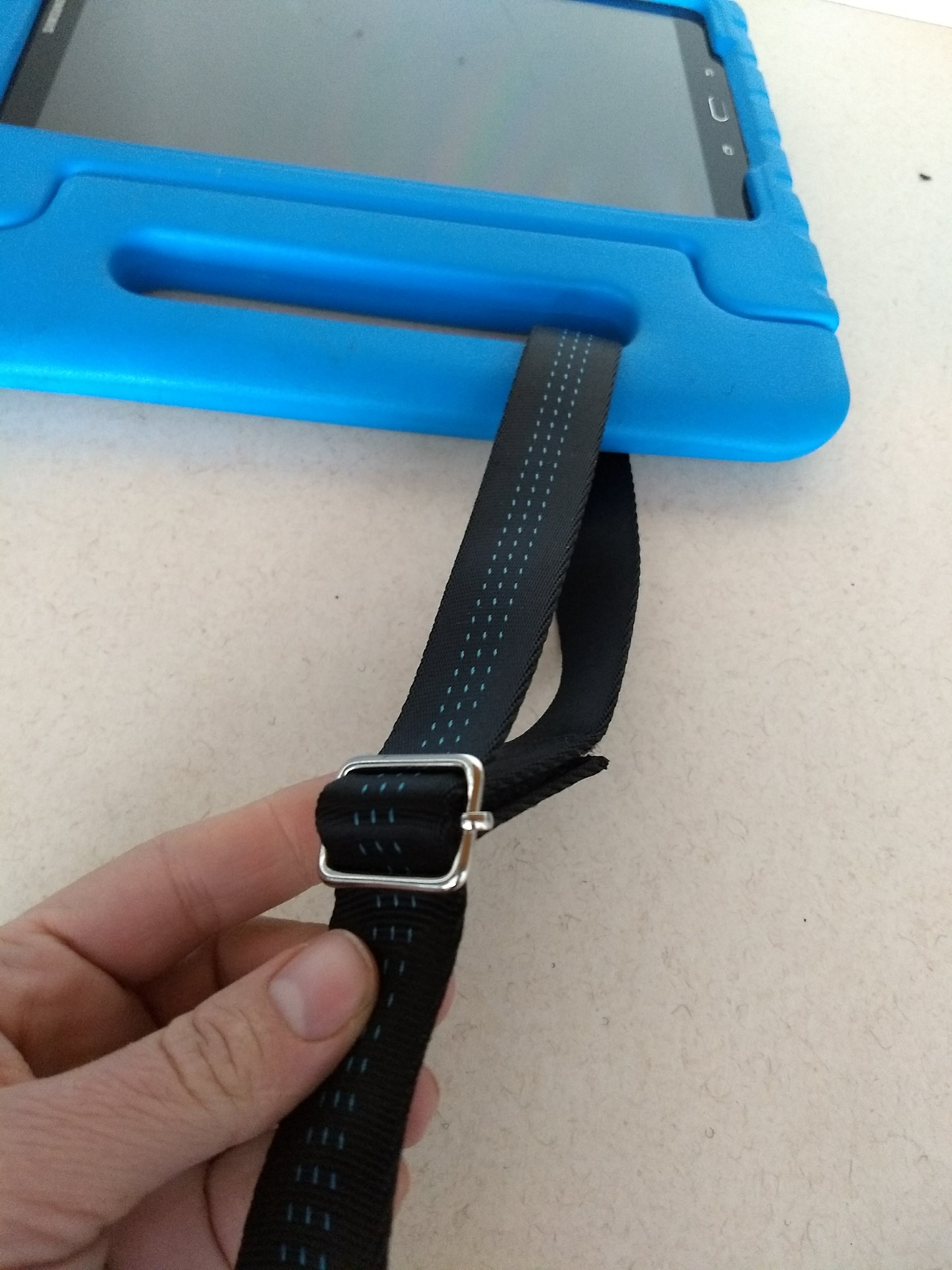 ---
Modified Tablet with hardware –
(can use with either simple strap or adjustable strap)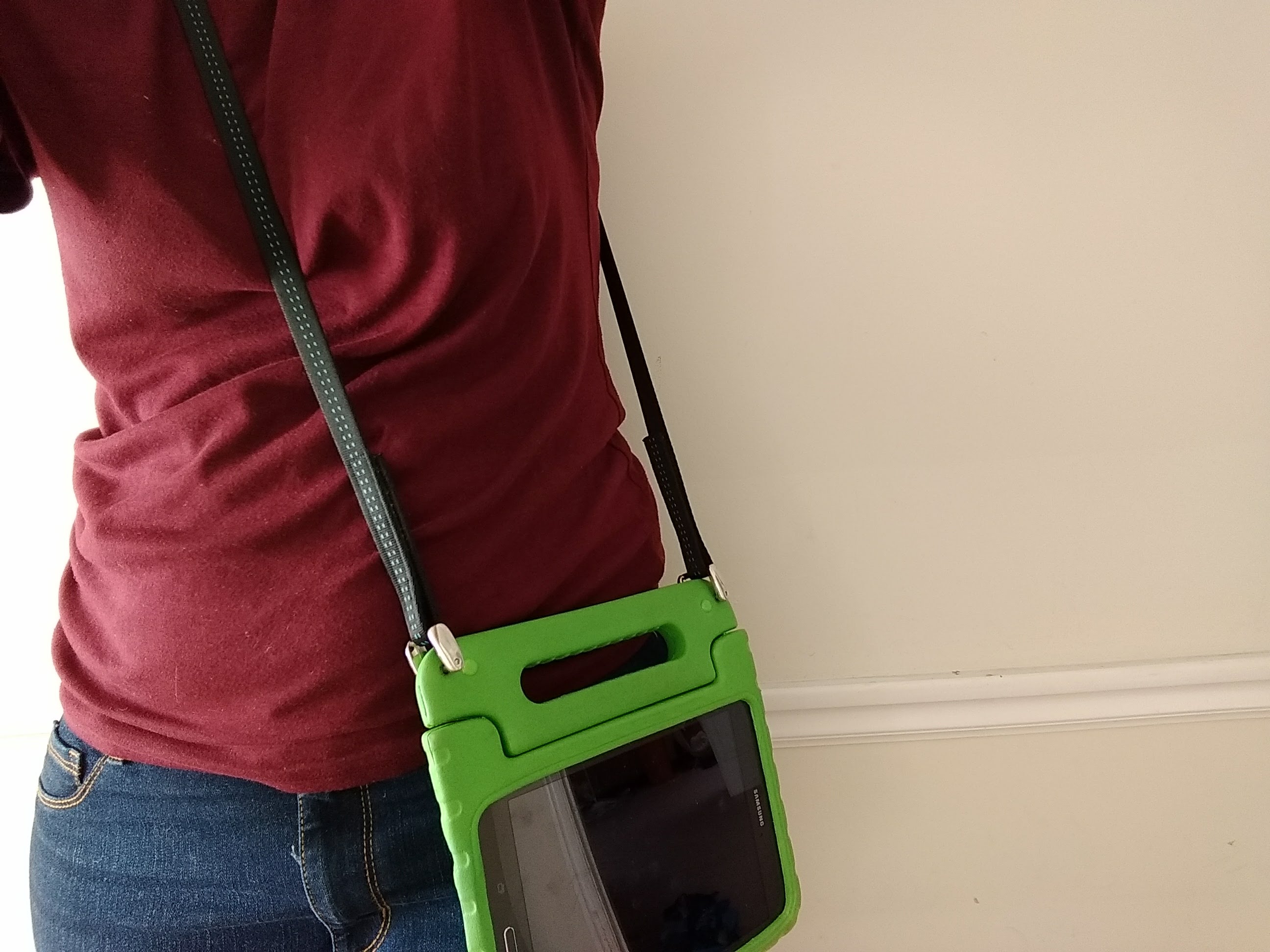 Disclaimer: This might break your case!!!!! I've only made this once and it was kind of terrifying. My tablet case was a soft plastic. And I purchased an extra tablet case just in case I ruined the tablet in the attempt!
Supplies:
Tablet with a handle
Strap (either adjustable or simple)
Drill
Purse hardware and required small screwdriver.
I purchased these
However, they're now only available in the Antique Brass finish. The screw together Gate rings might work too, though they would probably require additional hardware to attach to the straps.
1: Make a strap, either simple or adjustable. The Velcro hook and loops don't need to spaced very far apart on the ends. I Just make sure your webbing is the correct width. The Trapezoidal strap rings I purchased were 1" on the long end and 7/8" on the short end. The 1" end is the screw together side, so needed to go through the case, I purchased some ½" tubular webbing which would fit on the 7/8" bar. I used about 55" since I hadn't figured out how to make an adjustable strap at that point. So, my Velcro pieces were also pretty long at 3.5" by ½.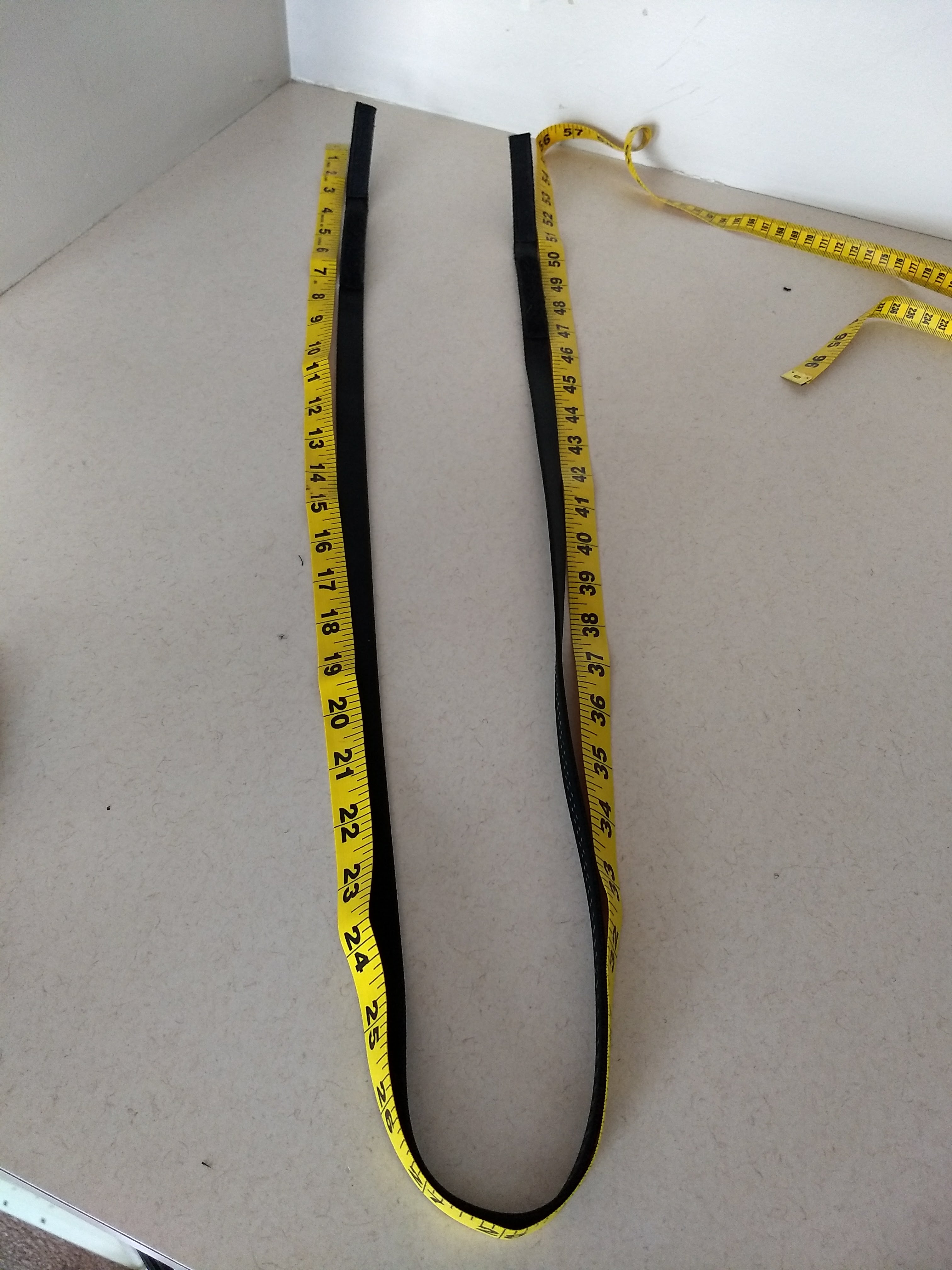 2: Drill two holes in your tablet case! Measure where the holes should go – notice where I made a mistake and had to cover it with a brad (though I think you could also hide your mistake with two buttons). I put the case flat on some wood and drilled my holes for the purse hardware. Try to not hit any important hinges or functional parts of the case. I'm not actually sure what size drill bit I used, but I think it might have been ¼". Since my case was a soft squishy plastic, it was very forgiving.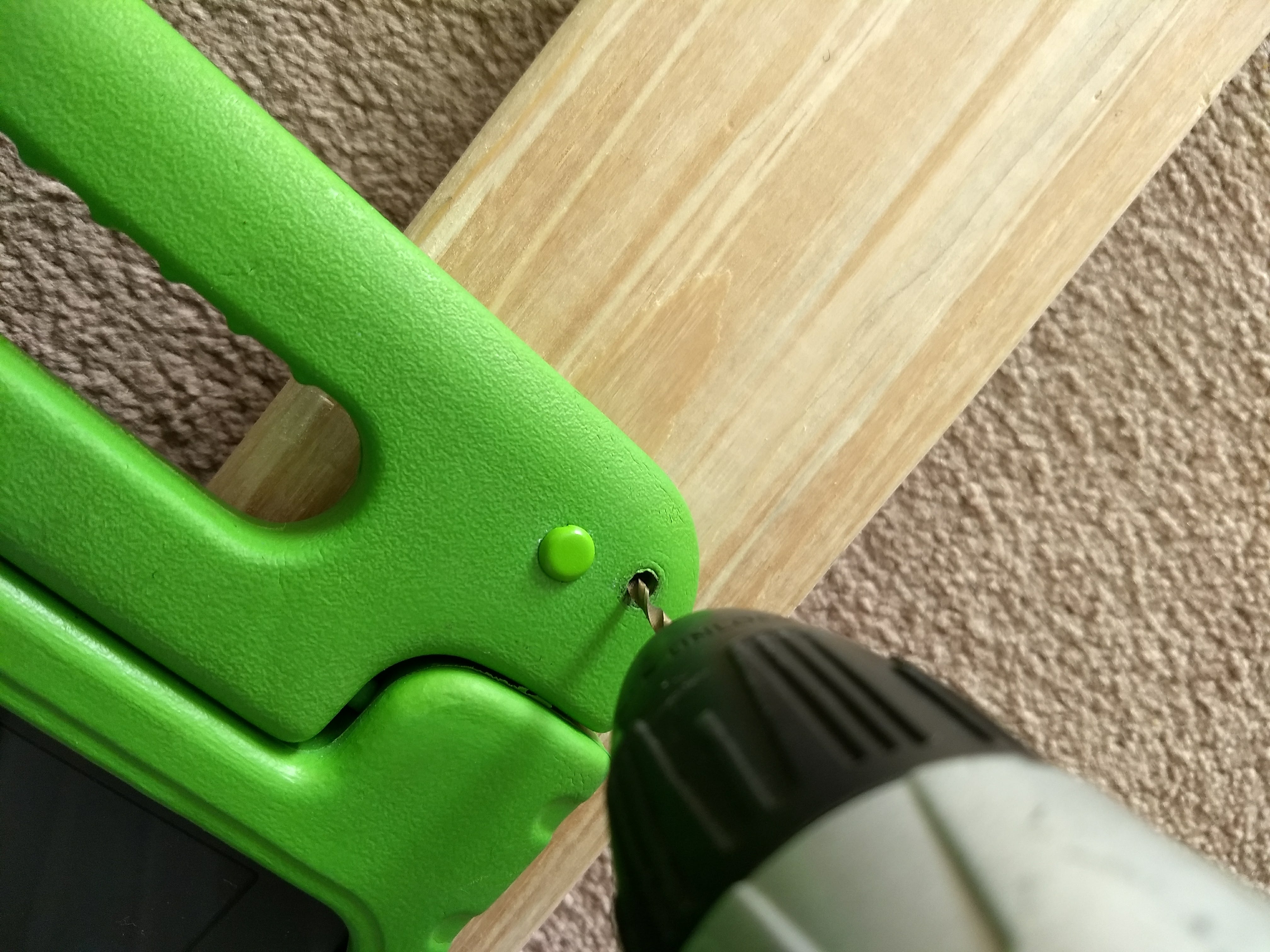 3: Insert your purse hardware. Screw it together and attach your strap!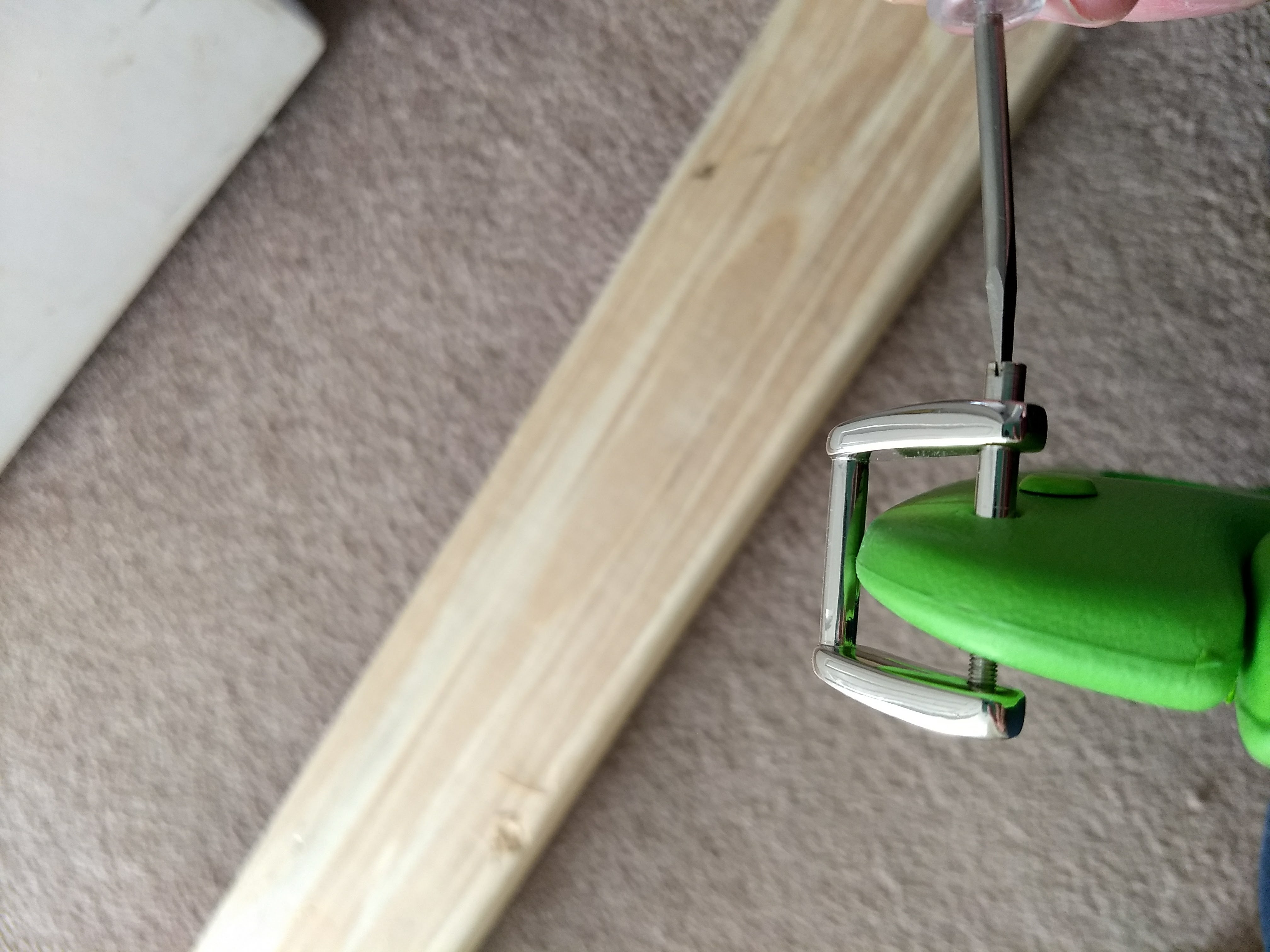 ___________________________________________
Tips
Sewing Machines Tips
Denim sewing machine needles make it a LOT easier to sew through the Velcro and webbing. However, you can use a regular sewing needle too – I only busted mine after making my 5th strap – and that might have been an operator error. The salesperson at Joanne's also recommended mineral oil if the needle got stuck – but she might have just been talking about sewing through the Velcro adhesive.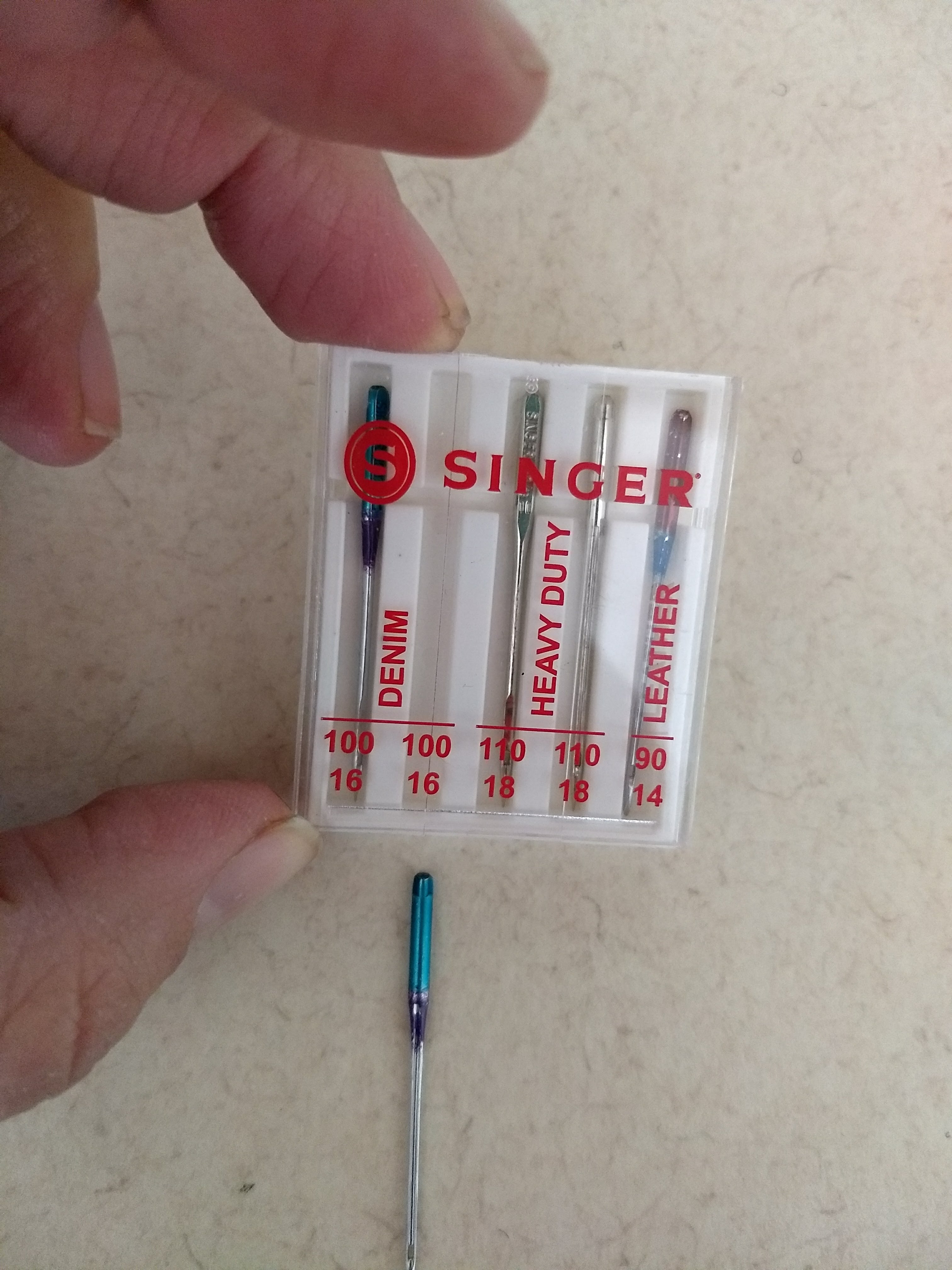 Hand turn the needle when you get to the corners. Keep the needle in the material, lift up the sewing foot and readjust Velcro/strap so you're sewing the direction you want to go. Then put the sewing foot down again and sew


Sew around the edges of the Velcro in a rectangle and then sewed a cross in the middle. Not sure if the design matters, but since it's what I've seen before in random bags – figured it would work.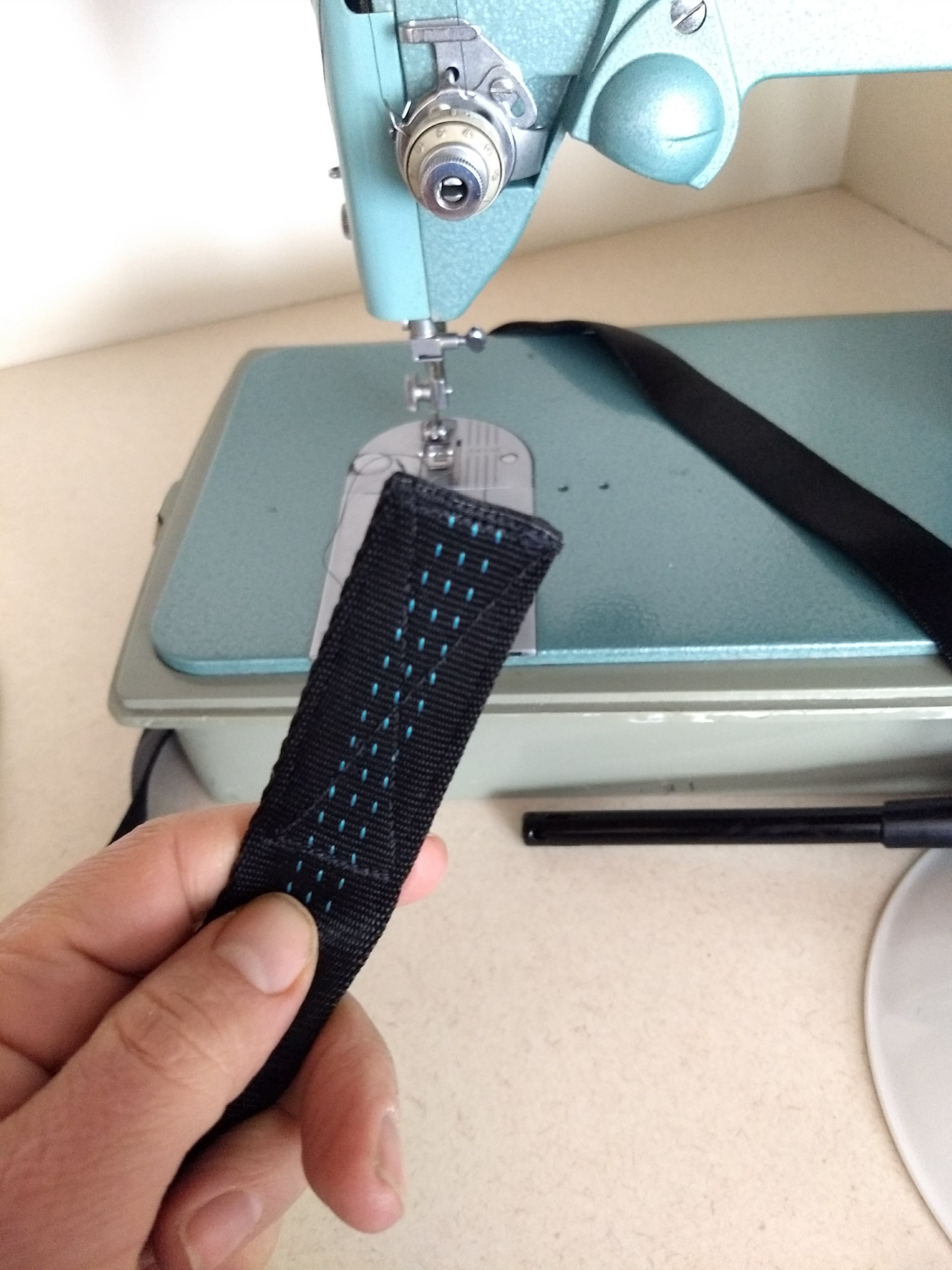 Tubular Webbing Tips
Tubular webbing is more comfortable vs regular nylon webbing purchased in my opinion. However – it is tubular! So, just snipping and burning the edge to prevent frays doesn't work very well.
(For reference, this is what I purchased once I'd decided I needed to make more than one!)


Sew across the short, cut edge of the tubular webbing. Then snip close to the sewn line. And then burn the edge. Voila! A beautiful melted edge that will not fray.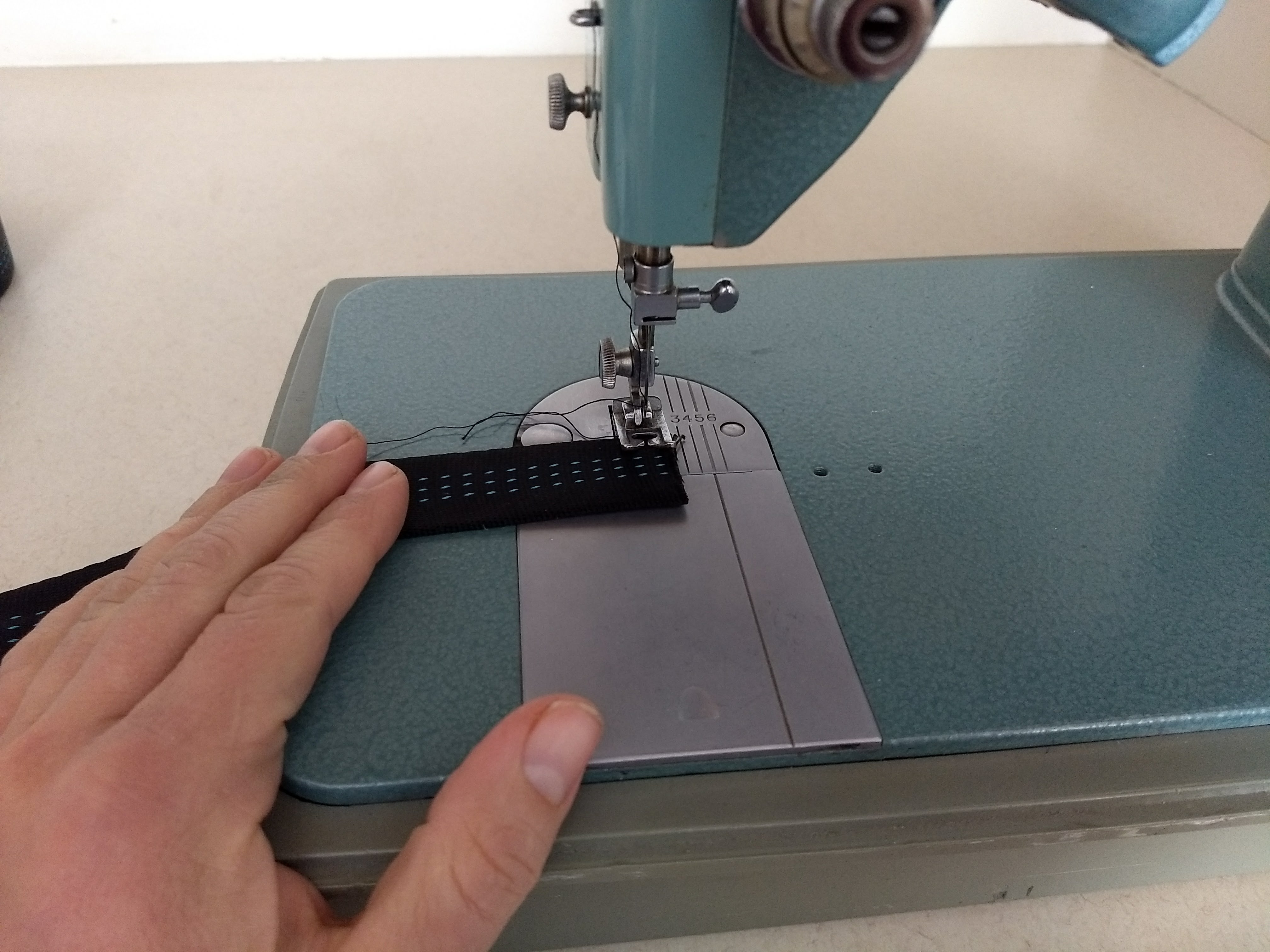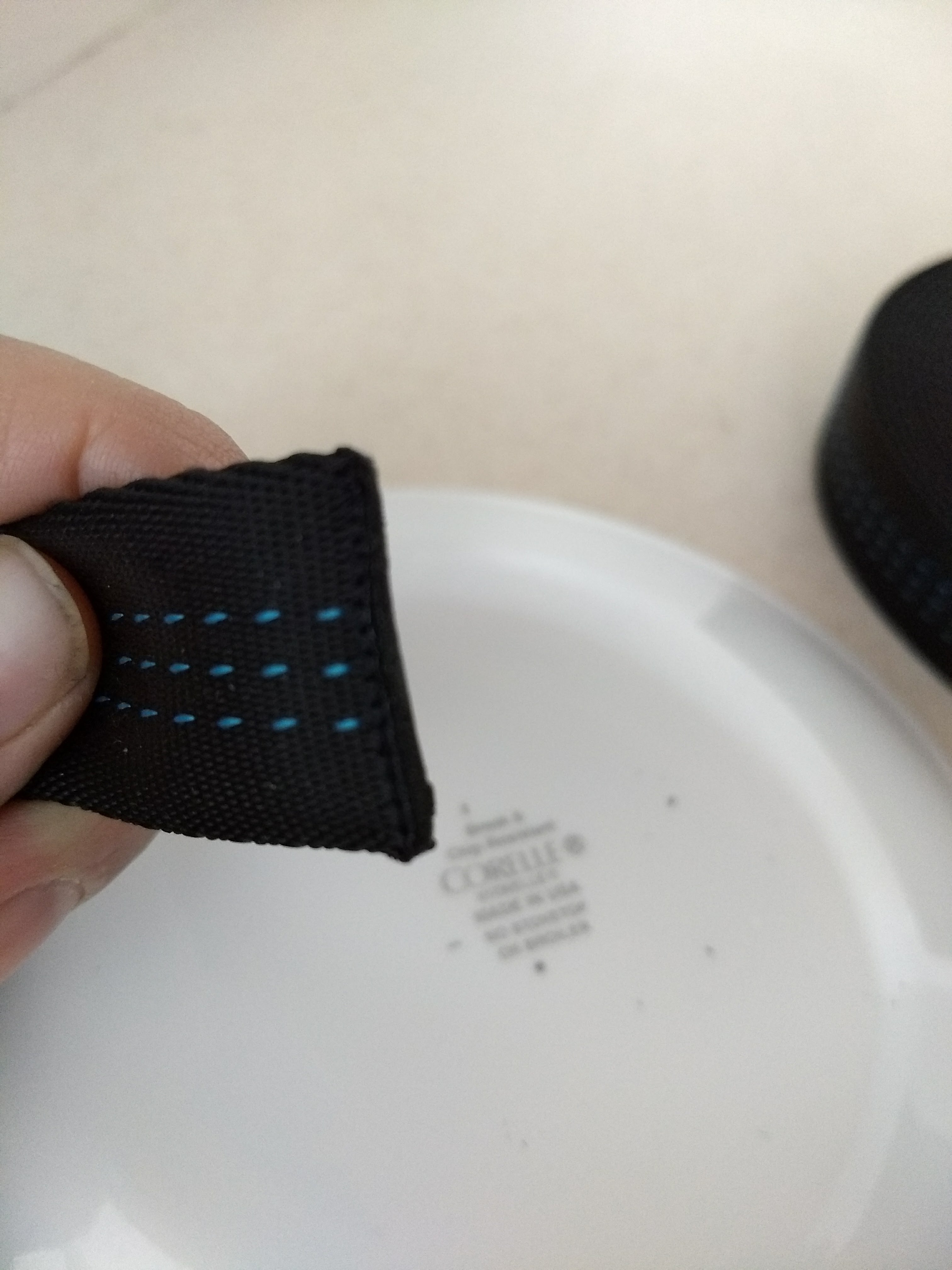 Velcro Tips –
Heavy-duty Velcro will stick to tubular webbing if you don't want to sew. I actually did this for a few months but, for a more permanent solution – sewing definitely is better.

If sewing, try to find Velcro with NO adhesive. However, if that's all you can find – never fear! You can remove the adhesive with some rubbing alcohol. I've also heard a rumor that you can freeze the Velcro and that makes it easier to remove, but you'll have to try that out yourself.
Just soak the Velcro in rubbing alcohol – make sure to weigh it down so that it doesn't float on top of the alcohol. I'm not sure how long it soaked for – I kept on forgetting about it. Sometimes an hour, sometimes overnight – didn't make a difference in how well the adhesive was loosened or in how the loops were fraying.



Make sure you don't let the hook and loop sides stick to each other while still wet with the rubbing alcohol. They need to dry! Otherwise, the loops will get all stretched out and the Velcro will lose its strength.

Then pull the adhesive at almost a 180-degree angle. The closer you can get to that angle, the easier it is to pull off.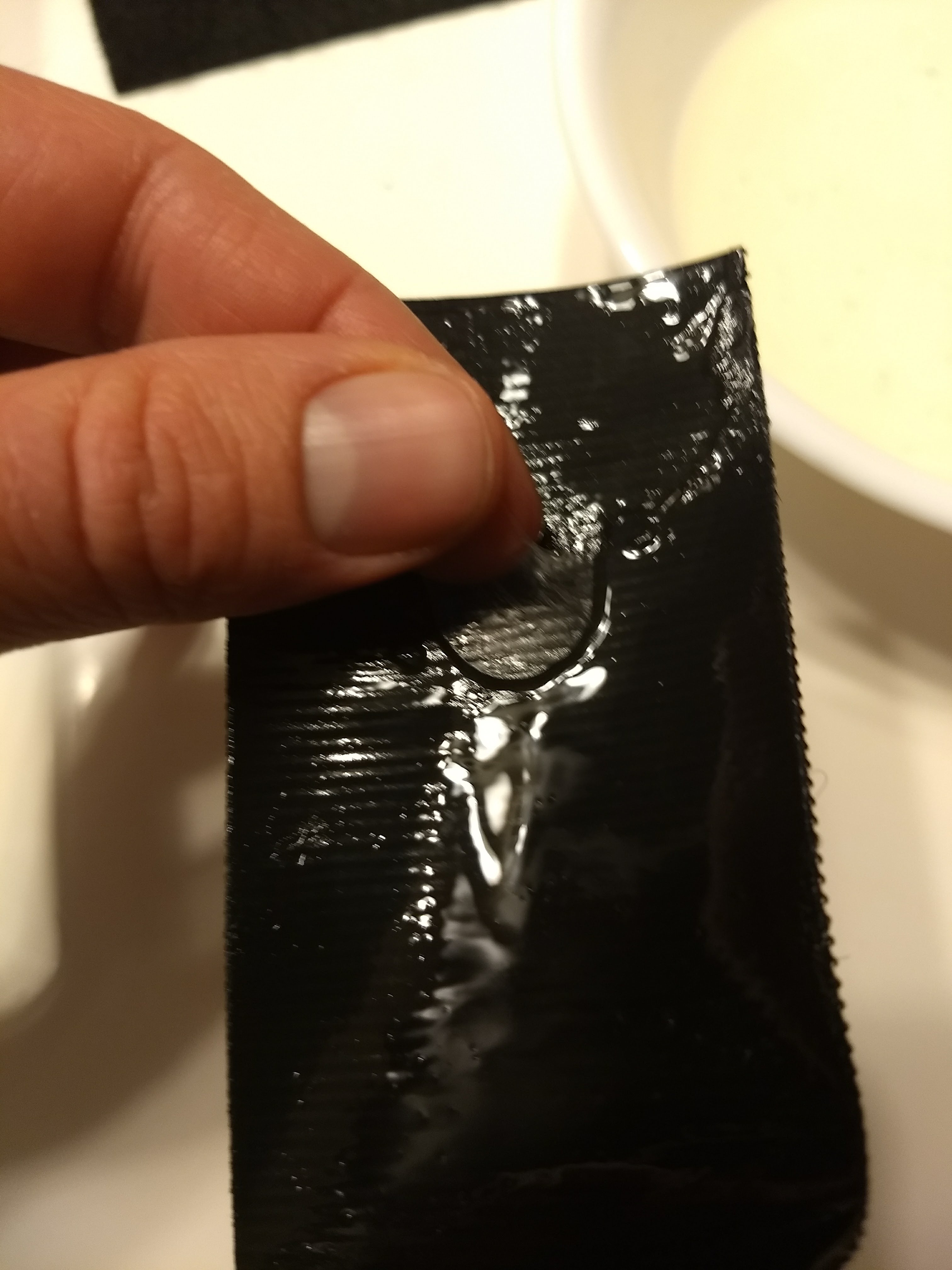 If you break the adhesive, you can always find another edge, use some of the already removed adhesives in a ball to grab it, or you can just soak again. At least those techniques worked well for me.
Tablet & Case Tips
I'm using a Samsung Galaxy Tab A – both an 8" and a 10". I really like having a button on the front so that the kids can wake up the device when it goes to sleep but that's just my preference. Obviously, if you're an Apple iOS family, you'll have a button anyway. I generally use the 8" just because it's easier to carry around while having a child on my hip. The 8" is also less prone to give my child a head injury if/when I whack them in the head. However, the 10" is a LOT nicer to use with the bigger pictures.

And these are the cases I found on Amazon: [8 inch case](https://www.amazon.com/dp/B00YTSU8R4/ref=cm_sw_r_cp_ep_dp_WJ1OAbMV2NADE" target="_blank) & [10 inch case](https://www.amazon.com/dp/B01HI33N32/ref=cm_sw_r_cp_ep_dp_mK1OAb5XPVZ5E" target="_blank), but whatever fits your tablet will work!