Freedom to Speak is for ALL
On July 4th we celebrate freedom in the United States. Independence Day is a day to remember our liberties, our opportunities, and even our responsibilities as citizens of a free nation.
One of the rights free people have is the freedom of speech. We have the right to express our thoughts, ideas, and opinions even if they differ from what others think and feel.
And EVERYONE should have access to that freedom whether they speak through their own mouth or in another way (like through augmentative communication).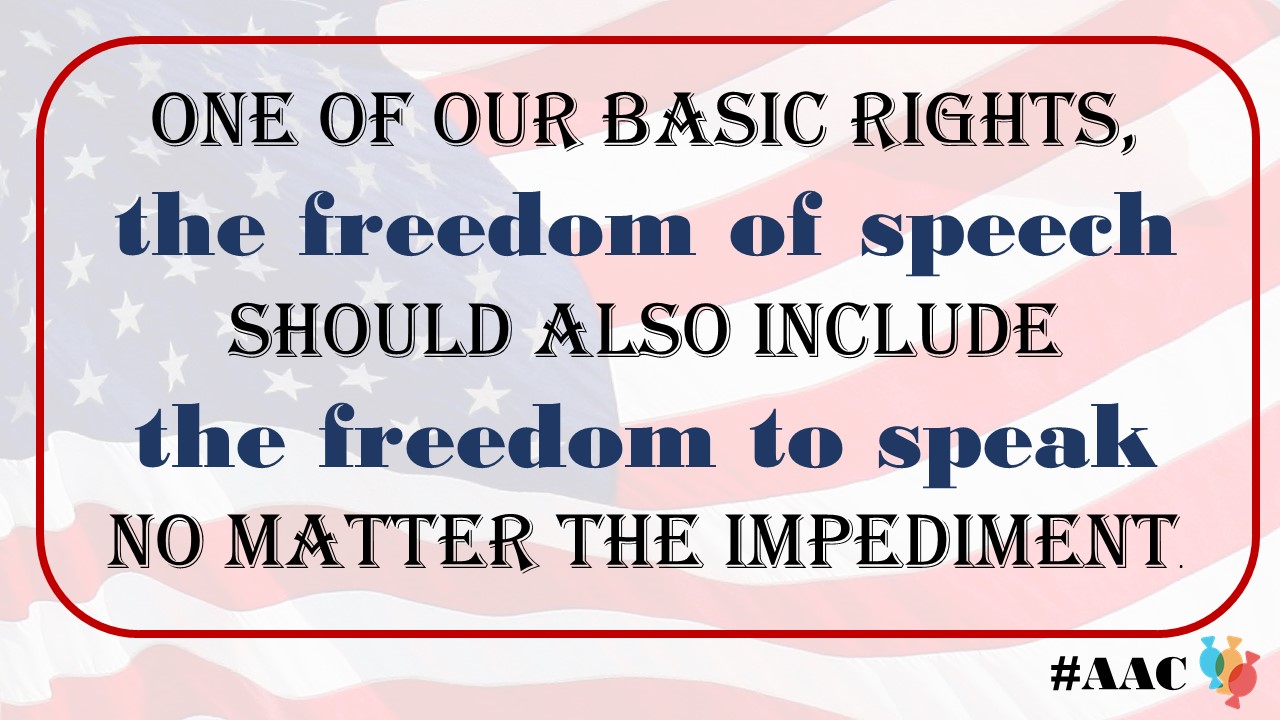 We believe in the right of every person to have a way to express themselves, and that is what we work toward every day.
But we don't work alone. There are hundreds, even thousands, of AAC heroes out there striving to help EVERY person find their voice.
And on this day of freedom, we want to share just a few of the AAC hero stories we heard recently at our annual augmentative communication conference, AAC in the Cloud.
We hope these stories will inspire you (and everyone else) to see the power in communication and to do their part to support the freedom to speak for EVERYONE!!