Get to Know You - Back to School with AAC
Often, back-to-the-classroom events include some "getting to know you" activities to help students, teachers, and others learn a bit about each other.
Sometimes, a person using AAC can be left out of activities like this because their communication set or speech board does not necessarily include the options needed to answer the questions posed.  
But that doesn't have to be the case.  This year, CoughDrop has developed a simple "Getting to Know You" printable that also links to an AAC speech board built with answers that match most of the topics on the worksheet.  
To use the activity, print and share the worksheet with everyone involved.  Scan the QR code or search "get to know you/new friend" in CoughDrop to reach the connected speech board.  
Before the activity, you can make your own copy of the speech board and customize any answers you want to personalize for your communicator.  This helps them really connect to the topics and have the chance to share a bit about themselves.
When you're ready to go, let each student or participant ask a question of a peer or supporter.  The graphics on the digital speech board will match the graphics on the worksheet to allow people to vocalize the topic.  Whether you use AAC as your primary communication option or not, this speech board is still a fun way to get to know others and also validate and normalize AAC for everyone.  Use the other speech buttons or your voice, sign language, or another type of communication to answer the questions.  Participants can write down the name and answer given as they talk to others about each topic.
Digital CoughDrop Speech Board for Get to Know You Activity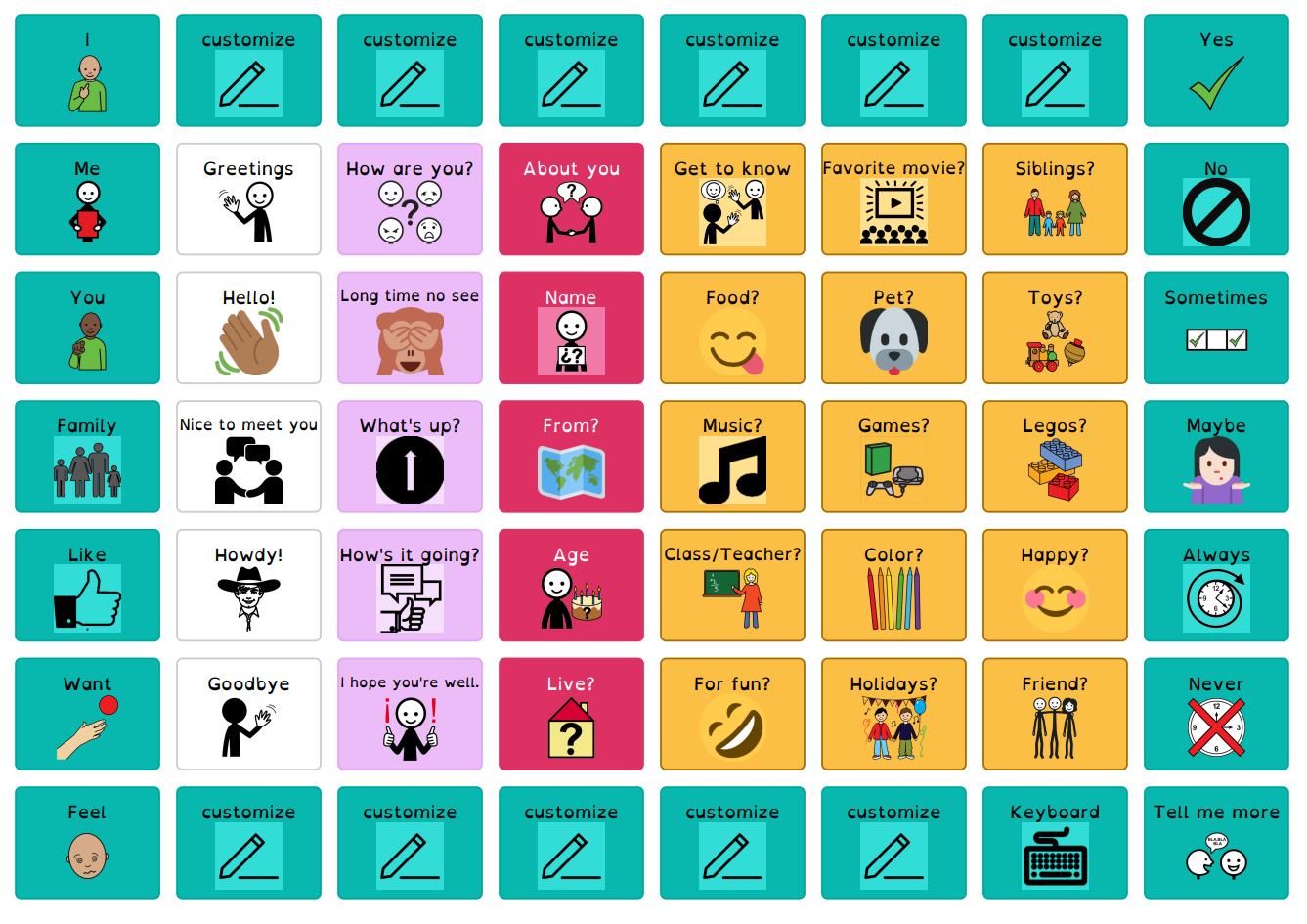 Worksheet for Get to Know You Activity