Gotta Love It -- Valentines & AAC
Valentines Day is just around the corner, and it's always fun to find cute little cards with adorable images and messages to share (or help your favorite kiddos share) with the people you love.
But this year, why not let the language of AAC help spread some love to celebrate the season and also work to open hearts and minds?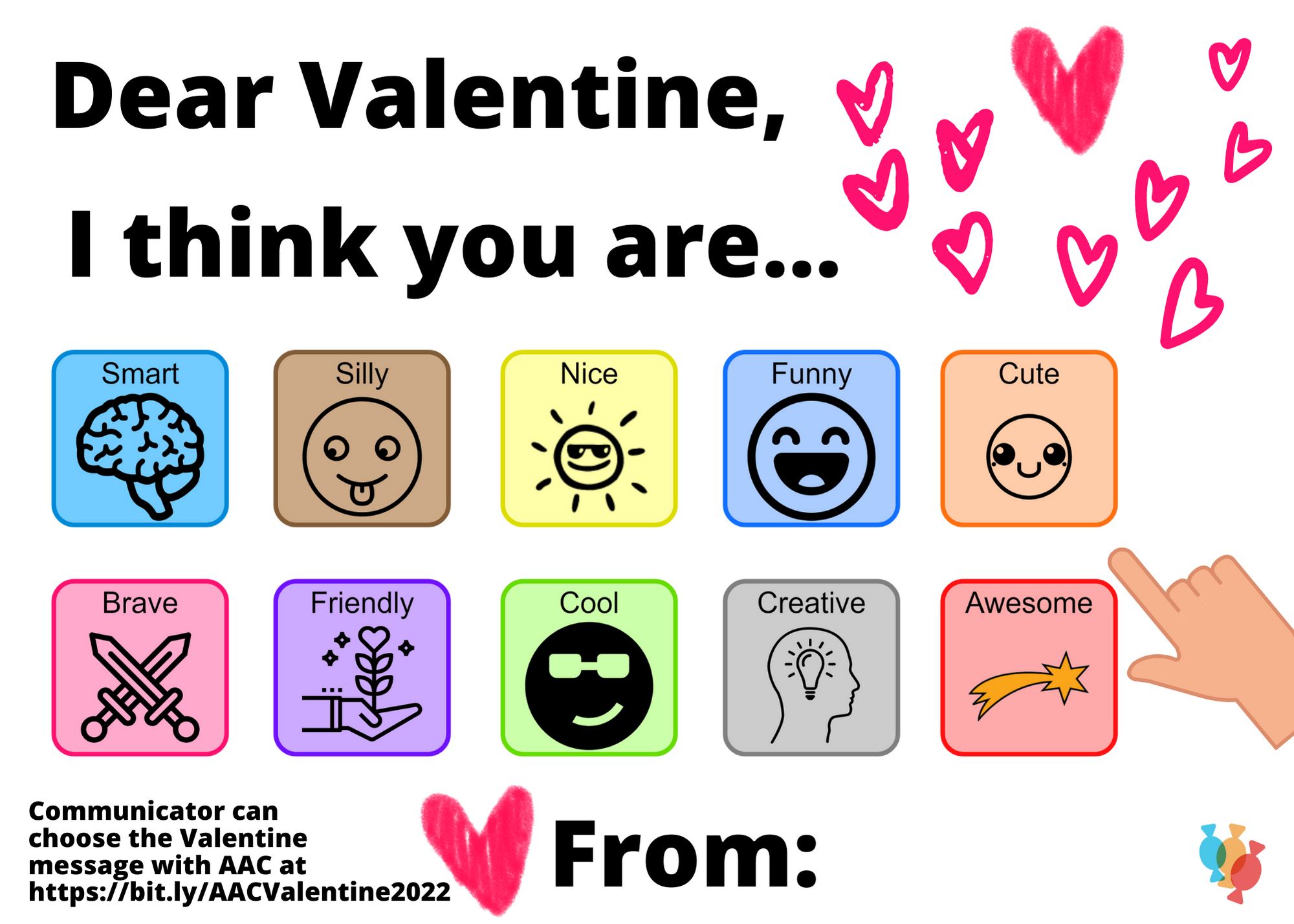 CoughDrop has created these FREE printable AAC Valentine's Day cards that can be used to share sweet messages using the language your communicator is already working to learn.  Pull up the matching AAC Valentine speech board for these cards here (or search "Valentine Compliment" in CoughDrop).  Then, let your communicator help you design the message by selecting a word from the speech board to share as part of the Valentine's message for each family member or friend.
Get the entire team involved in the fun of spreading the love while also spreading the message of AAC.  The more AAC becomes a standard part of our interactions, the more it will be accepted and appreciated as the beautiful form of communication it is.  
Think about the people that MOST deserve to be recognized and appreciated for yourself or your communicator.  That could include family, classmates, teachers, paraprofessionals, neighbors, pets, librarians, restaurant workers, administrators, SLPs, grandparents, and more.  
An activity like this might be a great motivation to help a communicator share a message from the heart – and it just might be a great activity for the whole class (not just an AAC user).
If these cards aren't quite the fit you need, check out our other free printable options from years past below:
And if you're looking to help your Valentine's communication bump up to the next level, you could try this Valentine's Communication Board with an included TarHeel Reader book called "I love You More," a cute video, and even some Valentine's related jokes.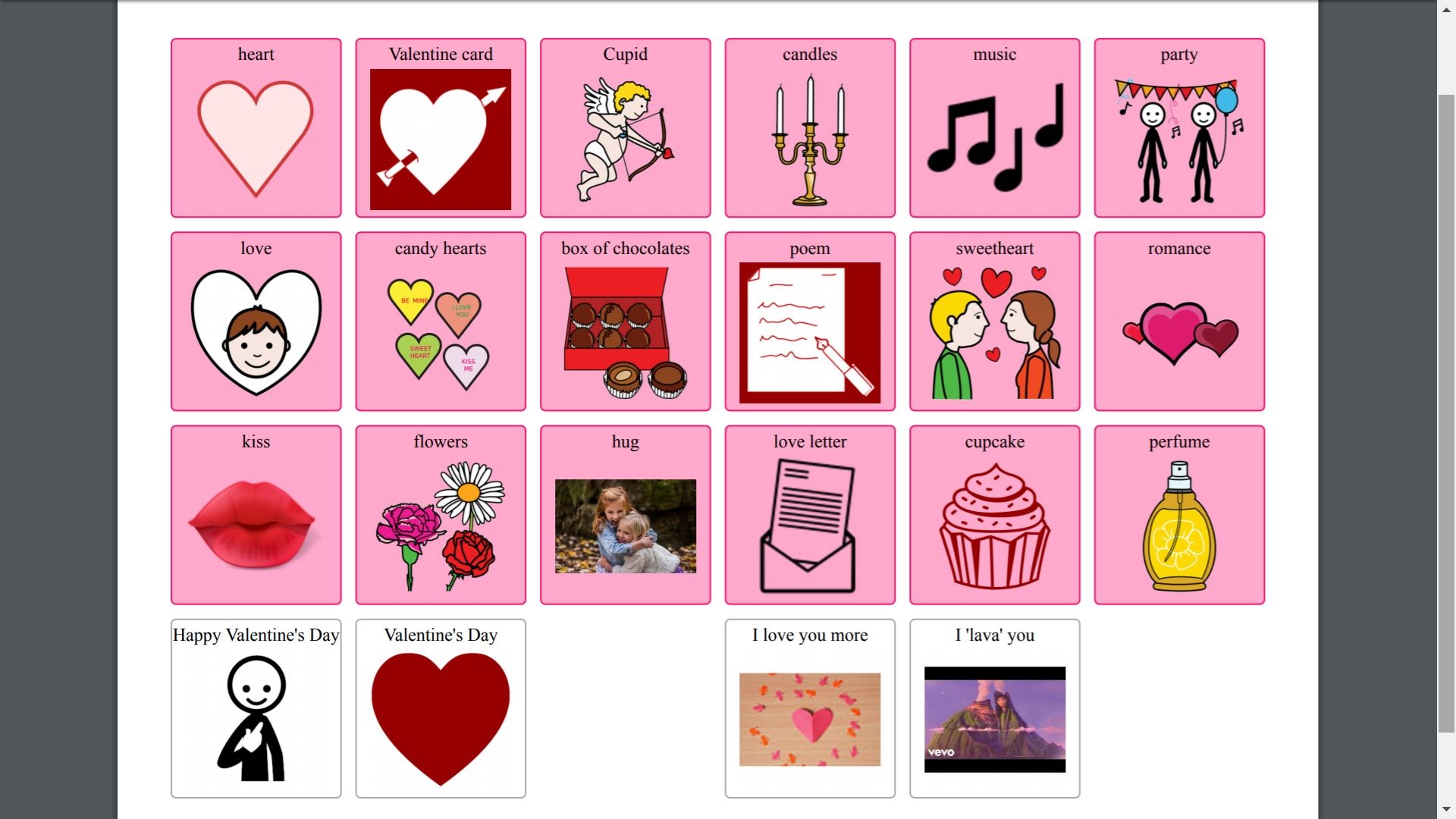 AAC – you gotta love it!!!