New (popular) image library now available within CoughDrop
We're excited to announce the Boardmaker/PCS images are now available as an add-on feature withing your CoughDrop account. It's been an amazing ride these last five years discovering just how much of a difference AAC makes in the lives of communicators around the world. We're excited that CoughDrop has been able to raise the bar with a simpler, more flexible and more powerful solution to help communicators and the teams around them quite literally get the word out for every individual.
We've always had a great library of free, open-licensed symbols available within CoughDrop for communicators to choose from, but we never wanted to be limited to just those options. We know that some schools and organizations have a long history with different symbol libraries, and we want to accommodate those teams as much as anyone.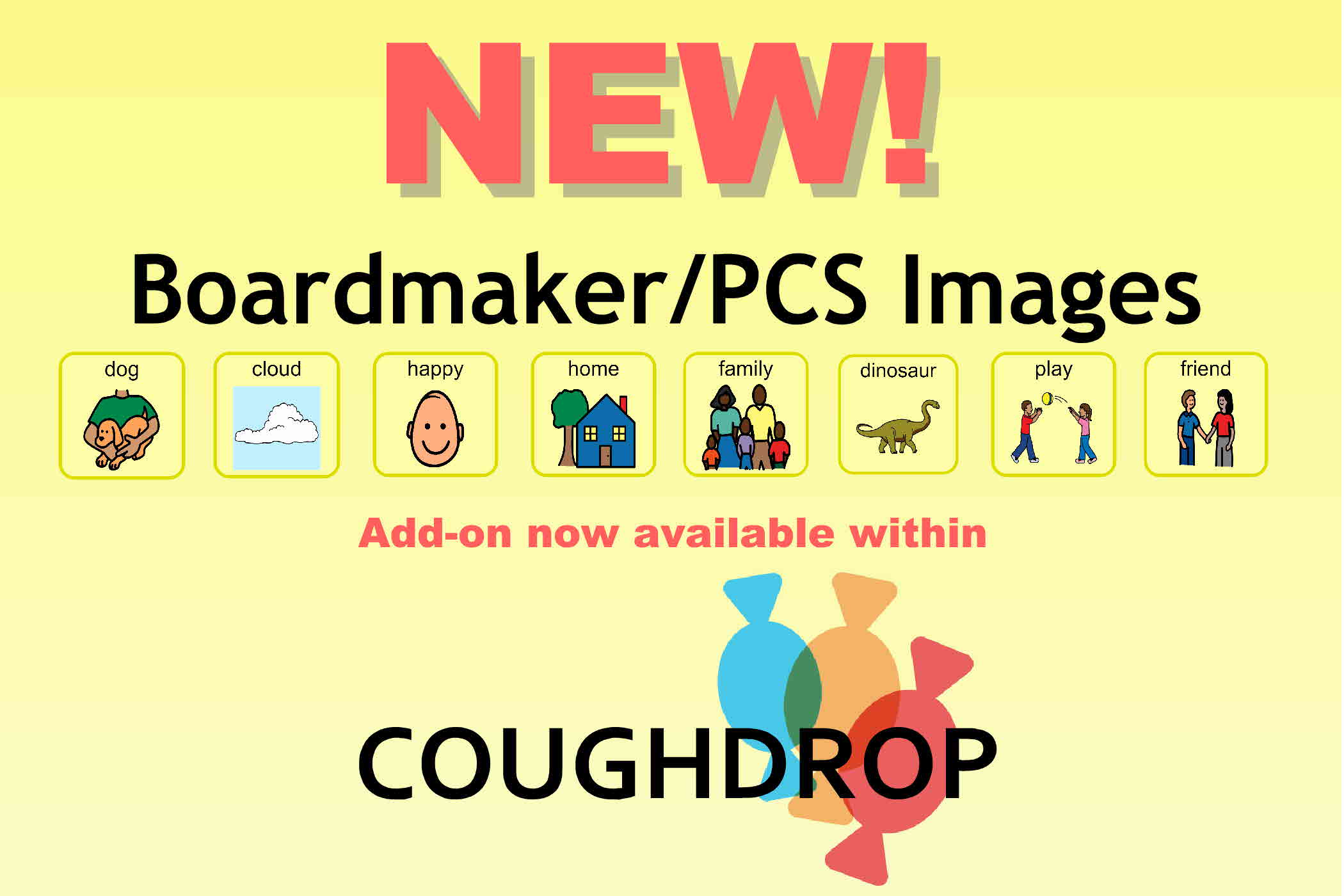 So if you're a Boardmaker school and you've been holding off on using CoughDrop because of it, now's your chance to join the AAC revolution! Starting today, any user account in CoughDrop can easily activate the PCS add-on and start using PCS symbols.
Once you have PCS added to your account, you can quickly change the images on existing boards to PCS images using our image swap feature -- or you can search for thin line or high contrast images within the PCS library.
We won't go into all the splendid details here, but reach out to us to learn more. We'd love to help you get access to this impressive image library.
For more information contact CoughDrop here or use the "contact us" button at the bottom of your CoughDrop dashboard page.
We can't wait to get you started!