Our favorite heart attAACks: Valentine's Day fun for the AAC friends we love
---
You've seen these things, right?
<-------------------------------
Paper hearts in all sizes clipped to a desk or taped to a door around Valentine's Day to give someone a very welcome "heart attack."
We LOVE the idea! We'd love to single you out for one of these paper-studded treatments. Unfortunately, we can't get to your desk or reach your door from here (the downside of distant internet connections).
So this Valentine's season we'll do the next best thing -- we'll take the "heart attack" online.
And as long as we're sharing our feelings, how about also sharing our love of AAC.
We've decided to share with you some fun, free ideas that you can use with the AAC friends in your life to spread the love and remind people that they are awesome!
Here are a few ideas to get this "heart attAACk" started, and get the AAC love flowing this month.
---
Use these printable AAC themed Valentine's to introduce others to this form or communication OR to allow your AAC user to share their love in their own language.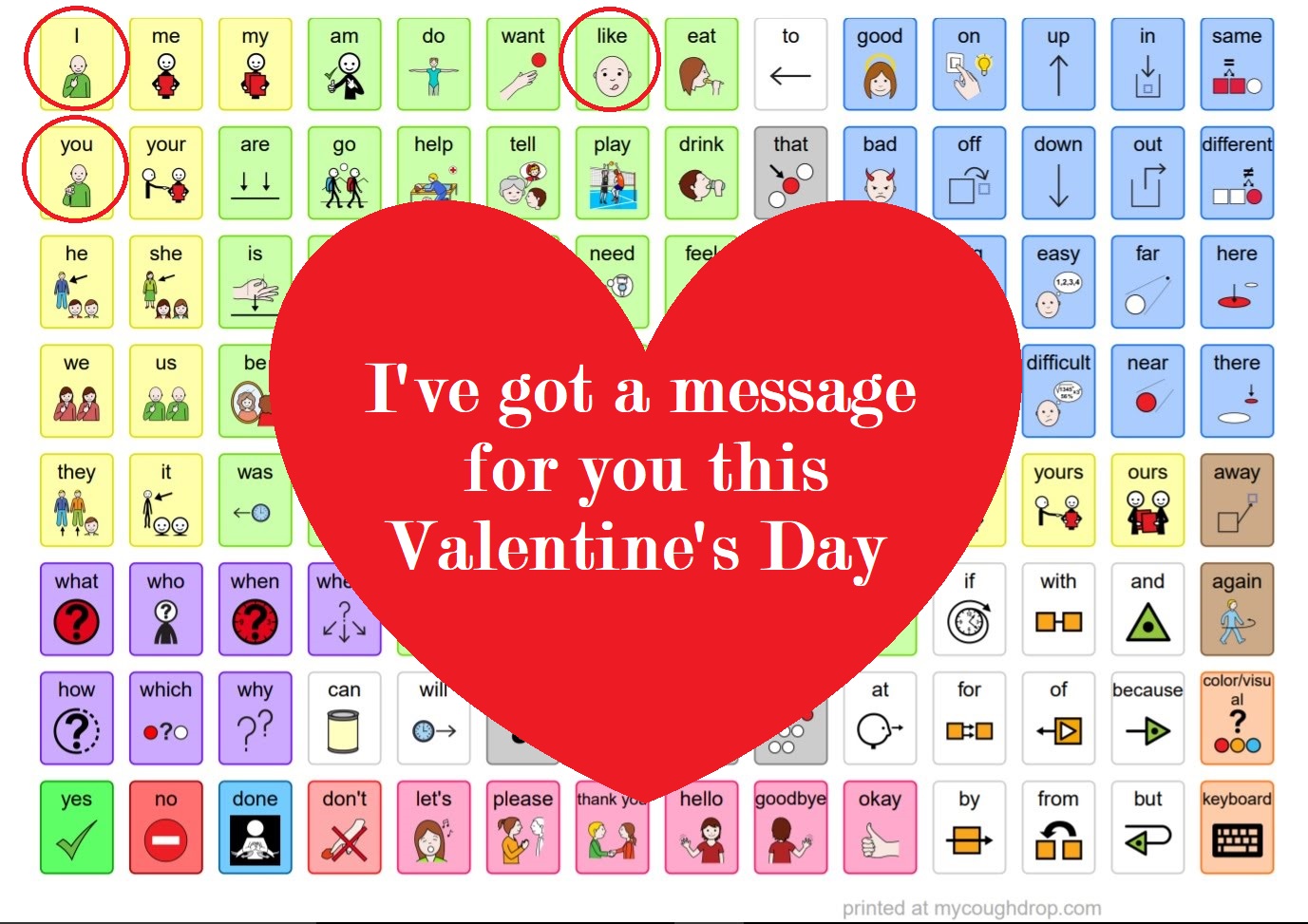 ---
Share an AAC message with your class, group, or communicator using this FREE Valentine's Day speech board which includes some jokes and cute puns as well.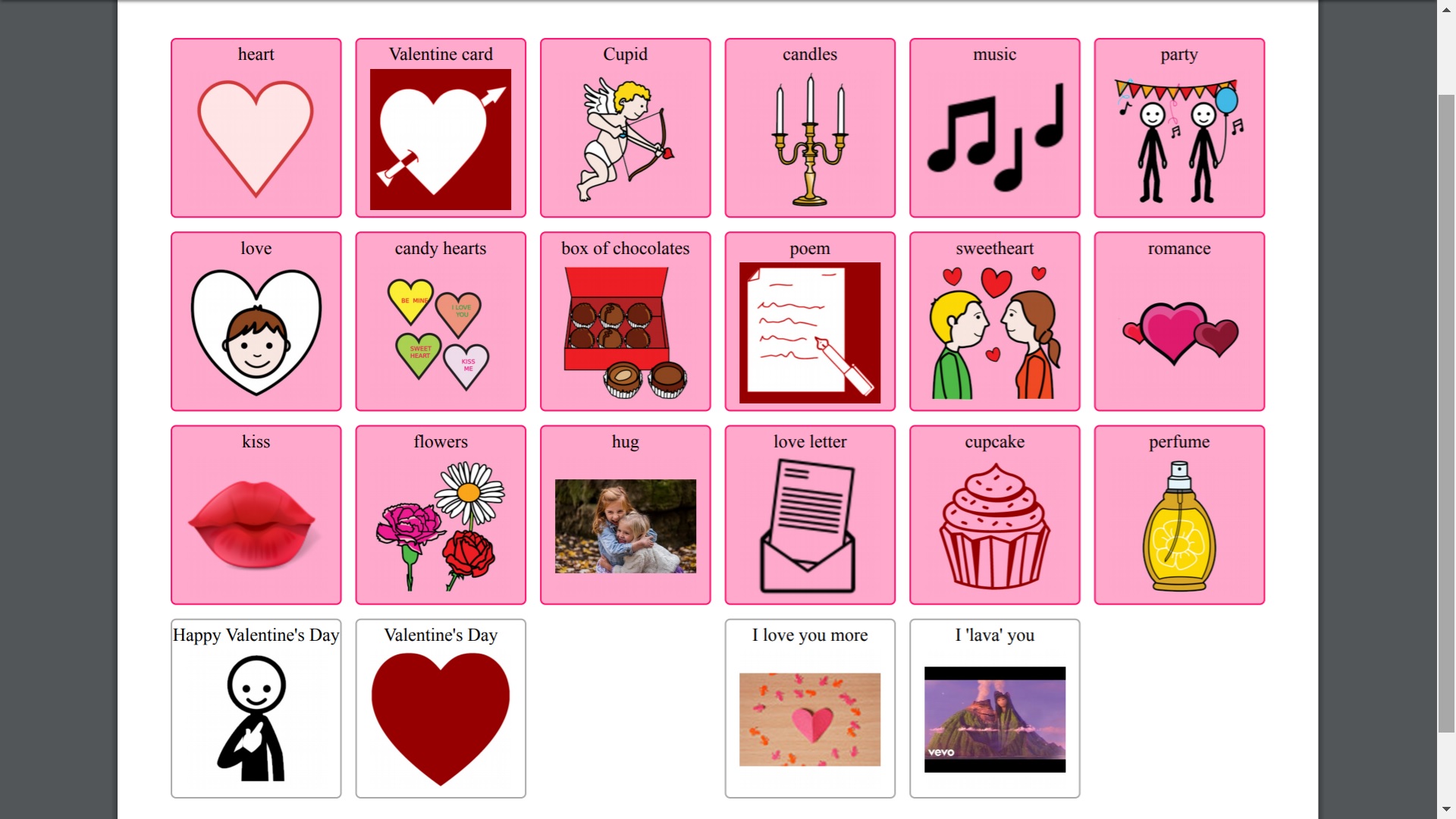 ---
---
---
---
---
However you choose to celebrate this Valentine's Day, we hope you'll feel the love and know that you are a recipient of our digital "heart attAACk."