AAC Feature Highlight: Logs and Messaging
AAC is all about communication (it is the 'C' in AAC, after all). Knowing exactly what someone said is a pretty big piece of communication.
That's one reason that CoughDrop has a log and messaging feature built right within the app. When engaged, CoughDrop logs give you a full view of every word used by the communicator over a period of time.

(Not sure how to reach your CoughDrop log to start accessing this valuable information -- take a peek at this support article on CoughDrop logs for more information.)
Having a synopsis of words spoken by a communicator is powerful information, but that's just a start. Using those words to stay focused as a communication team gives those logs even more strength.
When parents, teachers, and therapists can see which words are being used, they know when language learning is successful and when it needs more work. As a team, they can support the communicator and encourage further development.
And as long as we're talking about the communication team, remember that CoughDrop logs are also connected to a messaging feature which allows everyone linked to the AAC communicator to stay in sync on progress, growth, and learning.
Supervisors attached to the account can send messages straight from the app to help update the team and keep everyone focused. As a supervisor you can choose to receive messages as an email or as a text message -- whatever works best for you.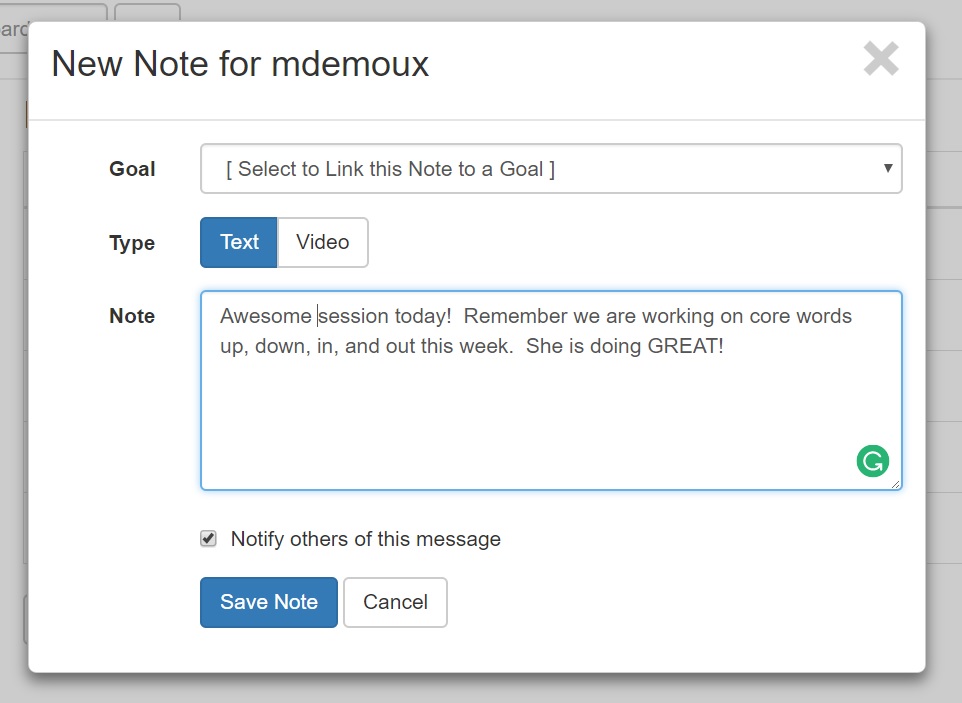 But communication shouldn't be limited to just those directly linked to the communicator through AAC.
So CoughDrop also gives communicators the option to send their own messages to people straight from the app. While in speak mode, users can hit "share this" from the drop down menu to share their composed message on social media, through email, or by creating a shareable link. (This feature can also be disabled under preferences if needed -- after all, crazy tweets or emails to China may not be in your communicator's best interest.)

CoughDrop logs and messaging features help communicators and their teams stay connected and keep everyone moving in a positive direction.