Picture This! 'Open Symbols' for AAC
Ever heard of Open Symbols?
Yes? No? In between? Whatever the case, Open Symbols is pretty great (even if we do say so ourselves) and we want to let you in on the skinny behind this site.
When you think of AAC your mind probably conjures up a picture something like this.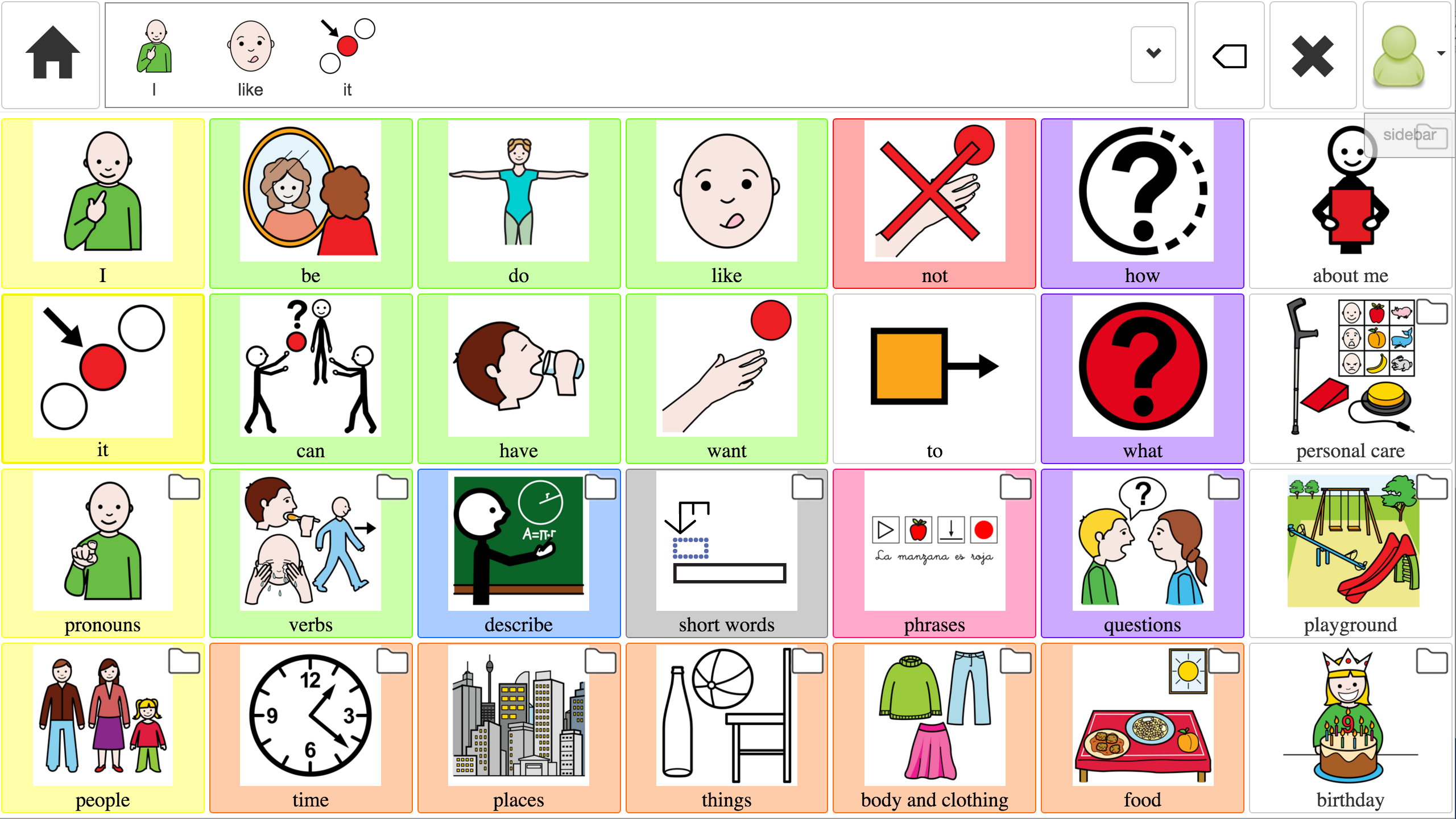 Buttons rock my world!
Board sets with individualized buttons, each with a picture to help AAC users and their teams quickly understand and locate desired words or phrases may begin dancing through your head. Those pictures are important in bringing struggling voices out into the open.
But have you ever given any thought to the images on those buttons? Probably not a lot. If you're like most people (and most of us are), you just type a word into your emerging CoughDrop button and POOF a matching picture appears. And, honestly, that's the way it should be.
However, the story behind those CoughDrop graphics is pretty remarkable.
Most AAC systems use pictures. Many of those symbol sets are available for purchase through third party providers, but graphic libraries are often copyrighted meaning use of the images can be very restricted.
When we designed CoughDrop we wanted to include a large symbol library that wouldn't add extra costs to users and that would be open to any user anywhere for any reason.
And that's why we built Open Symbols.
OpenSymbols has many awesome pics.
Open Symbols is a vast collection of simple, open-license pictures perfect for use in AAC. The site guides users to appropriate drawings for just about anything from "like" to "can't" and "farm" to "zombie." The collection pulls images from multiple creators and includes more than 57,000 pictures.
The Open Symbols site is an important part of the magic that makes CoughDrop happen. When anyone searches for a graphic within the CoughDrop program, Open Symbols tackles the task of bringing the best pictures available straight to the user. Because all of the symbols are open-license, users can copy, share, connect, adjust, and publish works using these images without having to worry about pesky permissions or copyright red tape.
But Open Symbols features aren't offered only to CoughDrop users (although, we think it would be great if every AAC user gave CoughDrop a try). The search tool and graphics library connected to Open Symbols are accessible for free to anyone looking for just the right image.
Try it out for yourself at opensymbols.org or see how it works within a great AAC program at mycoughdrop.com.