AAC Feature Highlight: Goals and Badges
Just a couple of weeks ago, CoughDrop released its latest feature for AAC users -- goals and badges.
We realize that just like everyone else people using AAC need opportunities to learn and grow. We also realize that setting good goals is a great way to encourage that growth.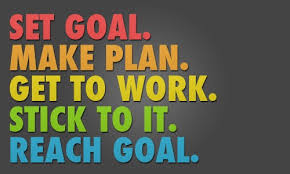 Often with AAC, reaching a goal takes the support of a team. Parents and teachers need to understand and focus on the objective. Therapists and administrators can guide and support the plan. And the communicator, let's not forget how important it is that the communicator can see the target and take aim.
To help the whole team make it happen, CoughDrop's goal feature is designed to bring winning desires within reach.
The feature is flexible and allows AAC supporters to create a goal that will fit their communicator's need, or to select a pre-programmed goal from the community. The goal may revolve around taking turns, the number of days AAC is used in a week, the use of monthly core vocabulary, or asking questions.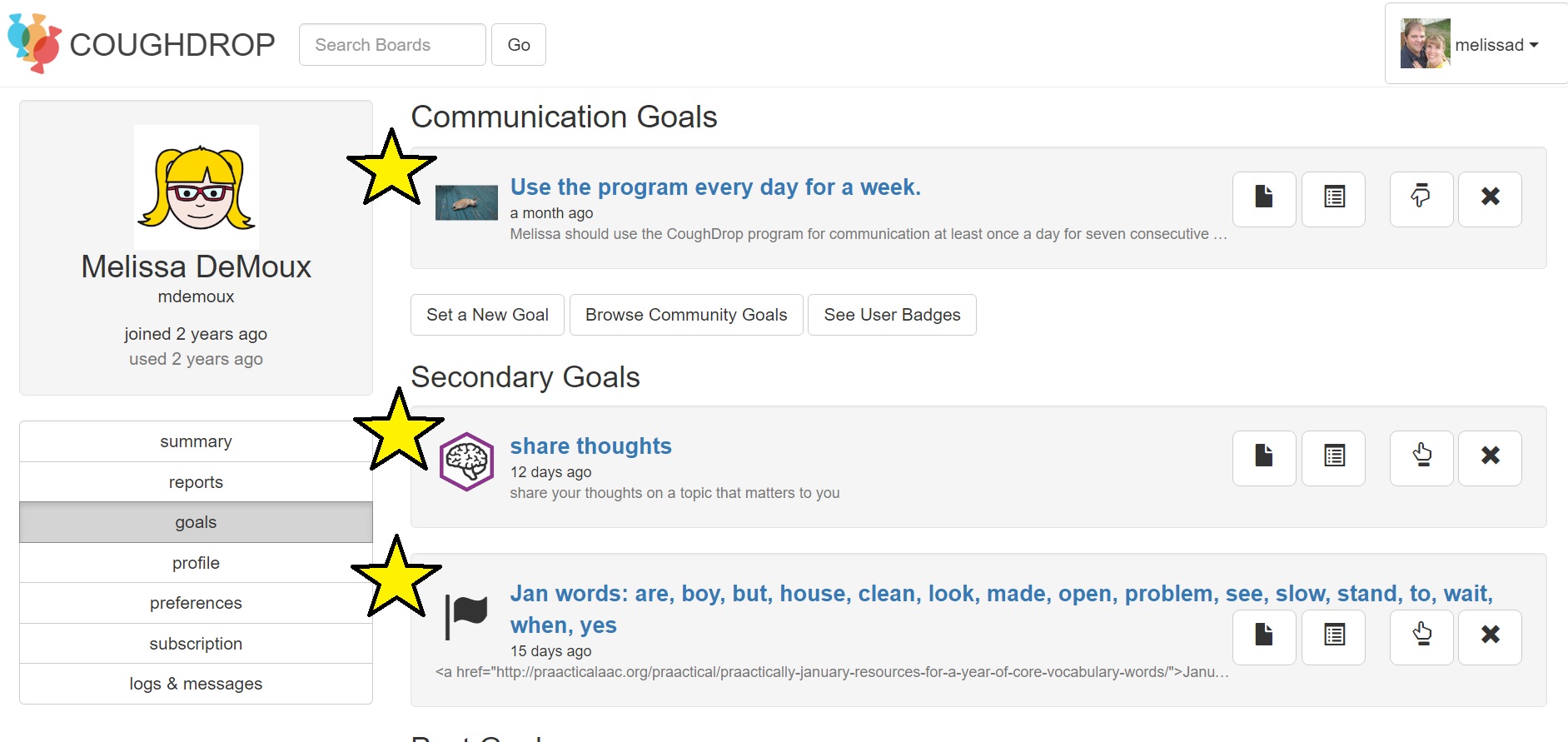 Everyone involved with the AAC user can keep track of the status, add a note about progress, or use the in app assessment tool to gauge growth.
But the app doesn't begin and end with goal setting. CoughDrop can also help to track many goals and (maybe the best part of all) can award a badge when the goal is met. After all, who doesn't love earning a prize?
You can easily view badges earned and progress toward new badges all within the app.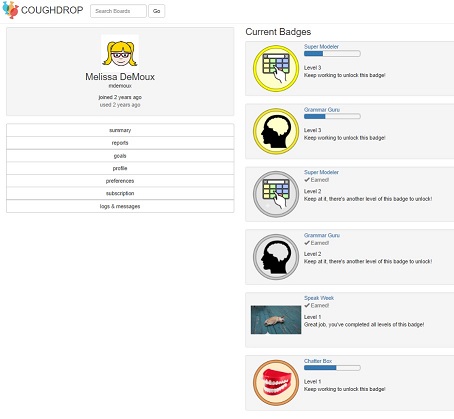 CoughDrop wants to help AAC users cultivate new skills, develop larger language, and connect with the world around them.
After all, that's what communication is really about.
Take a guided tour of our goals and badges feature in the video below.